Russell Wilson was once one of the star quarterbacks of the National Football League. The former Seattle Seahawks standout is also one of the NFL's greatest advocates for flag football.
Young people who want to play flag football in the Denver, Colorado region and surrounding areas will likely participate in Russell Wilson NFL Flag Football leagues. Wilson brought his operation from the state of Washington to Colorado when he became the new QB of the Denver Broncos in 2022.
On top of that, the Super Bowl champion was named co-owner and chairman of NFL FLAG in 2020. Wilson supports worldwide flag football development for boys and girls in that role.
And in 2022, Wilson was named a global football ambassador by the NFL and the International Federation of American Football (IFAF). Other ambassadors include former pro football standouts Derrick Brooks and Willie McGinnest, and current stars Dak Prescott and Cooper Kupp.
Let's take a deeper look at Wilson's role in flag football, focusing mainly on his league in the Denver region.
What is Russell Wilson NFL Flag Football?
Russell Wilson NFL Flag Football is an entity under the official NFL FLAG umbrella that provides playing opportunities for kids in the Rocky Mountains. Wilson brought the league to Colorado after starting it up in Seattle when he was with the Seahawks.
League locations include Denver suburban areas like Arvada, Aurora, Boulder, Castle Rock, Colorado Springs, Highlands Ranch, Lakewood, Littleton, and Thornton.
The competition is open for children from pre-kindergarten through eighth grade. Games are 5-on-5, co-ed, and non-contact. Teams usually are made up of 11 players or fewer to maximize playing time.
The playing schedule consists of seven practices and six games, with practices held an hour before most games. Older players also participate in playoff games where a champion and runner-up are crowned and receive awards.
How much does it cost to play Russell Wilson Flag Football?
Playing Russell Flag Football is not free. Registration cost is usually between $130 and $170 per player, wth a $25 late fee after registration deadlines. 
As part of the fee to play, players receive a reversible NFL jersey and a flag belt to keep. 
Financial aid is available for qualifying players and families who want to participate. The league offers military discounts, family and multiple-player discounts, and payment plans.
Military families get $20 off registration. For siblings who play, the league offers a $10 discount for each additional registration.
For those opting for the payment plan, a $45 deposit is needed.
Who can play in Russell Wilson NFL Flag?
The Russell Wilson leagues are geared toward kids. League divisions consist of pre-K through third grade and fourth through eighth grade.
Both boys and girls are encouraged to play as the competition is co-educational.
The Wilson program is excellent and safe for first-time players who want to learn about football fundamentals. It is also a good option for players who wish to improve their skills before possibly jumping into tackle football.
There are no try-outs and everyone plays.
What is NFL FLAG?
NFL FLAG is an NFL-licensed property of more than 1,600 locally operated leagues and more than 500,000 youth athletes across the United States. Russell Wilson Flag Football plays under the umbrella of the worldwide NFL FLAG.  DeAndre Hopkins of the Arizona Cardinals also has a flag league.
NFL FLAG is a fun and accessible non-contact league for youth ages 5-17. Flag football is a growing sport with the regular participation of more than 3 million youth and adults in the U.S.
All ages and gender play the sport in more than 100 countries around the world, including Spain and the UK. The NFL believes flag football is poised for even more significant expansion behind its domestic and international participation and development strategies.
Wilson named global flag football ambassador
There is perhaps no NFL player connected to flag football than Russell Wilson. A year after being named co-owner and chairman of NFL FLAG, he was chosen to be a flag football ambassador.
In this role, Wilson supports the global efforts of the NFL and IFAF to increase awareness, interest, and participation in flag football internationally.
"I have always been a big fan of flag football which is why I started leagues in Seattle," Wilson said. "It is the ultimate team sport that combines fitness, creativity, and strategy in a fast, fun, and exceptionally exciting format. The skills and competitiveness at the elite level are truly next level and really showcase everything that is great about the sport."
NFL FLAG co-owner and chairman
Wilson's role in growing his Seattle flag football league to more than 6,000 participants, led to his lofty positions with NFL FLAG.
He also has international experience, having worked with flag football organizations in the United Kingdom, China, Brazil, and Canada to get young athletes engaged in the game.
Wilson stands behind NFL FLAG's mission to make sports accessible to all athletes.
"Participating in community events and organized sports as a child can offer countless physical, mental, and social benefits," Wilson said. "These benefits should not be limited to athletes of any age, race, socioeconomic background, or gender, and it's important to create opportunities for boys and girls from all walks of life to be given these same advantages. We want to create opportunities for kids around the world to experience and learn the sport of football and our hope is to grow the popularity of the sport on a global level."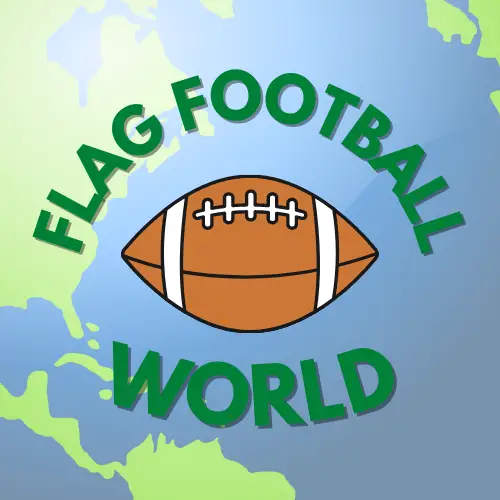 Vance J has played flag football since he was a boy. Since then, he has become a coach and a huge advocate for growing the sport. He loves to write and talk about flag football!