DeAndre Hopkins is a special player on the football field. The same could also be said for the man he is away from the game he excels at.
The Arizona Cardinals wide receiver is known for his philanthropic work, and when he came to Phoenix in a trade from the Houston Texans, he wanted to give back to his new community.
One such way was starting the DeAndre Hopkins NFL Flag Football program for young boys and girls in the Valley of the Sun. Hopkins' league is in partnership with NFL FLAG, which sponsors touch football programs throughout the United States and internationally.
"This program is a great way to not only grow the game of football but help push something I'm very passionate about, youth health and wellness," Hopkins said.
The DeAndre Hopkins NFL Flag Football program started in 2021 and is still going strong. Let's take a look at what it has to offer young people wanting to play and learn the game.
What is DeAndre Hopkins NFL Flag Football?
DeAndre Hopkins NFL Flag Football is an entity under the official NFL FLAG umbrella that provides playing opportunities for kids in the metro Phoenix, Arizona area and surrounding areas. Hopkins was a big role in starting the league when he joined the Cardinals in 2020.
League locations include Phoenix suburban areas like Chandler, North Peoria, Queen Creek, Scottsdale, Tempe, and Vail.
Children who wish to compete must be between the ages of prekindergarten and eighth grade. Coed, 5-on-5, non-contact games are the norm. To ensure that everyone gets enough playing time, teams often have 11 players or fewer.
Seven practices and six games make up the playing calendar, with practices typically starting an hour before games. Older players take part in playoff games where the winner and runner-up are crowned and given prizes.
The setup is very similar to Russell Wilson's Flag Football League in Denver.
How much does DeAndre Hopkins Flag Football cost to play?
Hopkins Flag Football games are not free to play. The standard registration fee is $150 per player, with a $10 late charge if you register after the deadline.
Players receive a reversible NFL jersey and a flag belt as part of the entry cost.
Financial aid is provided to eligible participants and their families. The league provides payment plans, family and multiple-player discounts, and military discounts.
Military families receive a $20 registration discount. The league provides a $10 discount for each extra registration for siblings who participate.
There is a $45 down payment required for those choosing the payment plan.
Who is eligible to compete in DeAndre Hopkins NFL Flag?
Ages 5 to 17 are the target audience for the DeAndre Hopkins leagues. Pre-K through third grade and fourth grade through eighth grade make up the league divisions.
The tournaments are co-educational, therefore boys and girls are welcome to participate.
The Hopkins program is great for new players who wish to master the fundamentals of football. Players who want to develop their talents before maybe transitioning to contact football might consider it as well.
Everyone plays; there are no tryouts.
What is NFL FLAG?
Over 1,600 locally run leagues and over 500,000 young athletes nationwide participate in NFL FLAG, a property that is licensed by the NFL. The NFL FLAG organization, which is recognized globally, oversees DeAndre Hopkins Flag Football.
For children aged 5 to high school, NFL FLAG is a fun and easily accessible non-contact league. More than 3 million children and adults regularly play flag football in the United States, making it a sport that is on the rise.
In more than 100 nations around the world, people of all ages and genders participate in the sport. Thanks to its local and international participation and development strategies, the NFL maintains that flag football is set for even greater growth.
Who is DeAndre Hopkins?
Born in 1992, Hopkins is a standout receiver for the Arizona Cardinals. He started his career with the Houston Texans after being selected in the first round of the 2013 NFL Draft.
Hopkins is widely considered as one of the best wide receivers in the NFL. He is a five-time Pro Bowler, an All-Pro selection five times.
Wearing No. 10, Hopkins is listed at 6-foot-1, 214 pounds. At 10 inches, he is known for his extra large hands, which help him snatch passes.
Through the 2022 season, he had 853 career catches, for 11,298 yards, and 71 touchdowns.
He was raised in South Carolina by a single mother, for who he credits his success. Hopkins' father died in car accident when he was five months old.
DeAndre Hopkins in the community
Hopkins has been actively involved in several charitable organizations and community service projects, including donating $150,000 to Arizona's COVID Relief Fund.
One of his main charitable endeavors is the S.M.O.O.O.T.H. Foundation, which he runs with his mother Sabrina. The mission of the foundation is to assist survivors of domestic violence.
He also works with Boys & Girls Club of America, Houston's Children's Charity, and AVDA (Aid to Victims of Domestic Abuse).
In addition to these charitable efforts, Hopkins also participates in community service projects and events. For example, he has visited schools to speak with students about the importance of education and staying active. He also has also volunteered at local food banks and homeless shelters.
He also has been actively using his platform to support social justice causes, such as Black Lives Matter and police reform.
On the flag football side of things, his league in Arizona offers elementary and middle-school boys and girls training trips, and access to top playing facilities, along with Cardinals and NFL gear.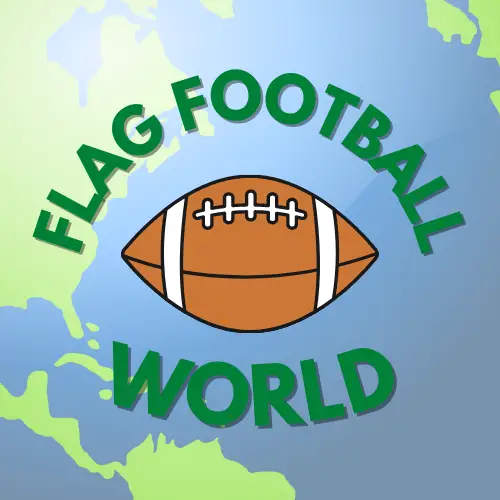 Vance J has played flag football since he was a boy. Since then, he has become a coach and a huge advocate for growing the sport. He loves to write and talk about flag football!