Spain is a country that is rich in culture and history. But did you know that it is also home to some of the best flag football competitions in the world?
If you're interested in playing flag football in Spain, or if you just want to learn more about the sport, then you have come to just the right place! 
Today, we will discuss everything you need to know about flag football, including the game's rules and where you can find leagues near you. So, let's start this game with the right kick. 
---
In this article you will learn:
Origin and rules of flag football
The sport's growing popularity around the world, in Europe, and Spain
Playing opportunities for flag footballers in Spain
---
What Is Flag Football In Spain?
Flag football, also known as flag American football or simply flag football, is a variant of the sport of American football that was created in the 1960s.
The sport has grown in popularity in Europe, and Spain in particular, in recent years.
The game is played with five to seven players on each side and does not involve any contact between players. Instead, scoring is determined based on a player's ability to carry out specific actions while avoiding being "tackled" by an opposing player.
The basics of flag football are very similar to those of regular American football. The game is played on a rectangular field divided into two separate zones – one for defense and one for the offense. Each team has five to 11 players on the field simultaneously.
Teams attempt to advance downfield during play by running, passing, and kicking the ball. However, in flag football, players generally do not wear any protective gear, such as helmets or padding, so they cannot engage in physical contact with each other.
Instead of tackling an opposing player to stop them from advancing downfield, a flag football player is "tackled" when his opponent pulls off one of his two flags – official flags that are attached to the waistband by Velcro. In addition to pulling off their opponents' flags, players must also avoid being tackled by protecting their own flags from being pulled off by an opposing player.
Over time, many variations of flag football rules and regulations have been developed for use at different levels of play. Two versions of flag football are commonly played: contact and no-contact.
Contact flag football is generally played competitively between adults, while no-contact flag football is most often played informally for fun by children or for social events such as corporate team-building exercises.
Below is a video showing women from Spain competing against players from Finland in the Flag Football World Championships.
How Is Flag Football Different From American Football?
Flag football is a popular sport in many countries worldwide, including Spain. The sport was included in the 2022 World Games and it will likely become an Olympic sport very soon.
Despite its similarities to American football, some critical differences between these two sports set them apart.
To start with, flag football does not involve any tackling or physical contact – players must remove flags from opponents' belts to "take down" their opponents and make a play for the ball. In addition, unlike in American football, there are generally only seven players on each team in flag football games.
Another significant difference between flag football and American football is the field size and shape. Flag football fields are much smaller than those used for American football.
Despite these differences between flag football and American football, both sports are incredibly popular worldwide.
If you're looking for a fun way to stay active while enjoying some friendly competition with friends, flag football might be the perfect option.
What Do You Need To Know Before Joining A Flag Football Team In Spain?
Well, first of all, you need to understand that the rules of flag football are very similar to those of regular American-style football. However, instead of tackling players when they have the ball, you will use a feather or cloth attached to your belt called a flag.
To play flag football, you'll want to find a local team and sign up for one of their leagues. Many teams welcome new members at any time during the season, so it's easy to join even if you're just visiting for a few weeks or months.
Before playing on your new team, you must learn how to hold and throw the ball properly. The proper technique is different from what many people learn in school or on the playground, so be sure to ask the coach or other experienced players for some pointers.
And once you've mastered the basics of flag football, it's time to take your game to the next level. This might mean practicing more often, learning to read plays better, or improving your physical conditioning.
There are many great resources online that can help you continue developing as a player – just be sure to do your research and find ones that best suit your needs!
How Can You Find A Flag Football Team To Join In Spain?
What are the different levels and formats of flag football? What are some of the most popular leagues and tournaments for Spanish flag football players? How can you improve your skills as a player when playing flag football?
Finding a Team to Join
One of the best ways to get involved with flag football is by joining an existing team.
To find the right team for you, start by doing online research or talking to other players with experience with different teams.
You can also contact sports centers or local sports organizations directly to ask about their current offerings or what they plan to add in the future.
World Competitions
Spain hosted the inaugural Dorado Bowl flag football tournament in Cambrils, 90 minutes by a vehicle south of Barcelona. A total of 64 teams competed in the event, 32 men and 32 women, for cash prizes.
The country also hosted the 2021 Flag Football World Championships for the International Federation of American Football. The men's and women's events took place in Palma on the island of Mallorca.
Sweden, France, Italy, and Austria have also hosted the worldwide tournament. Flag football is also growing in popularity in the United Kingdom.
Spain has also fielded a male team in the American Flag Football League.
Leagues and Tournaments
There are many different leagues and tournaments that offer opportunities for Spanish players to show their skills. Some of the most popular options include:
The Liga Nacional de Flag Football (LNFF) – The LNFF is the official national league for flag football. It hosts a number of different tournaments throughout the year, including regular-season games and playoff championships.
Local leagues – Many cities or sports centers will have local leagues that run on specific weekdays or months. These can be a great way to find other players who are at the same skill level as you and meet up with them regularly for practice and friendly matches.
Competitions – There are also many competitive tournaments hosted throughout Spain, often by organizations outside of the LNFF, such as high schools or sports centers. These are a great way to get in some intensive practice, meet other players, and compete for prizes or recognition.
Skills and Tips
One of the keys to success as a flag football player is knowing how to control your body while preventing others from doing the same. A few tips that can help you improve your skills include:
Positioning yourself – The critical thing to remember when playing flag football is that you need space on the field to move around freely, so you must keep other players away from this space at all times. Some ways to do this include running sideways, keeping one foot on each side of the line, and quickly changing direction when you're running to avoid getting caught.
Blocking – Another way to ensure you have a chance to move around the field and catch the flag is by blocking other players' movements so they can't get near you or your team's flags. When trying to block another player, try shifting your body weight away from them and using one of your arms to push them back and keep them back.
This Is Why People Love Flag Football In Spain
Flag football in Spain is getting more popular every day. People love this sport for all the right reasons; it is safe, easy to play, and fun. Just remember to be careful when and wear adequate equipment for utmost safety. 
So, what are you still waiting for? Head over to your nearest ground and try out flag football today.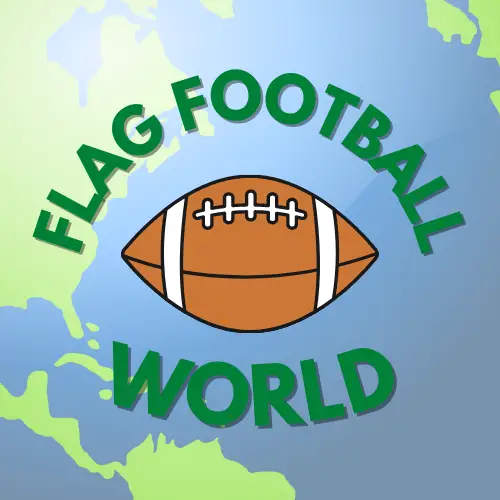 Vance J has played flag football since he was a boy. Since then, he has become a coach and a huge advocate for growing the sport. He loves to write and talk about flag football!