In the realm of girls' flag football, a beacon of inspiration has emerged in the form of Steve Young. This former Super Bowl champion has taken on the role of a coach at Menlo School, elevating the game to new heights.
With his wealth of experience and dedication, Young not only imparts his knowledge of the sport but also instills values and promotes inclusivity among the players.
Join us as we delve into the transformative power of Steve Young's coaching role and the revolution he is igniting in girls' flag football.
Steve Young's Impact on Girls' Flag Football
Steve Young's involvement in coaching girls' flag football has sparked a revolution in the sport, inspiring more girls to participate and challenging traditional gender norms in athletics.
As a three-time Super Bowl champion and former quarterback for the San Francisco 49ers, Young's coaching role carries significant weight and influence. His commitment to coaching the girls' flag football team at Menlo School in Atherton, California has not only provided invaluable guidance and mentorship to the players but has also brought attention and recognition to the sport itself.
Young's daughters, Summer and Laila, being part of the team further emphasizes his dedication to promoting inclusivity and equal opportunities for girls in sports.
The Rise of Girls' Flag Football in California
Girls flag football has gained significant traction in California, with schools around the Bay Area quickly embracing the sport's inaugural season. In 2023, girls' flag football became an official California Interscholastic Federation sport, leading to a surge in interest and participation.
The North Coast Section started playing girls' flag football in the East Bay in August 2023, while the Central Coast Section began practices around the same time. It is also an official high school sport in New York state.
The rise of girls' flag football in California has provided an opportunity for young female athletes to showcase their talents and passion for the game. With the support of parents, coaches, and mentors like Steve Young, these girls are breaking barriers and making strides in a sport traditionally dominated by boys.
Inspiring Stories From Players Coached by Steve Young
The players coached by Young have shared inspiring stories of personal growth and development under his guidance.
Summer Young, one of the players on the team, is ecstatic to play flag football with her sister at the same school. She wears her father's number, 8, and plays as a wide receiver, utilizing her speed to her advantage. Summer believes that every girl wishes they could play this sport and finds joy in playing the game.
Another player, Mary Mahe, never thought she would play for her school but is now playing and being coached by Steve Young. Mahe looks up to Young and finds his coaching advice helpful, particularly his encouragement to find peace during the game.
It is clear that Young's coaching involvement has made a significant impact on the players, fostering personal growth and inspiring them to excel in the sport.
Other pro football players like Russell Wilson and DeAndre Hopkins also support the growth of flag football.
Who is Steve Young and what made him such a good football player?
Young is a former professional American football quarterback who played in the National Football League (NFL) for the San Francisco 49ers and the Tampa Bay Buccaneers. He is widely regarded as one of the greatest quarterbacks in NFL history.
What made Young such a good football player was his exceptional athleticism, intelligence, and work ethic. He possessed incredible speed and mobility for a quarterback, which allowed him to extend plays and gain yards with his legs. Young was also known for his accuracy as a passer, having a strong arm, and the ability to make difficult throws.
Young was highly intelligent and had a deep understanding of the game. He was able to read defenses quickly and make split-second decisions, which often resulted in successful plays. His ability to process information on the field and make adjustments accordingly made him a highly effective quarterback.
Young's work ethic and dedication to his craft were unparalleled. He was known for his relentless preparation, spending countless hours studying film, practicing, and honing his skills. His commitment to excellence and continual improvement made him a dominant force on the football field.
The Revolutionizing Role of Young in Girls' Flag Football
With his involvement in the growth of girls' flag football, Young has brought about significant changes and advancements in the sport. Young's coaching role has been instrumental in promoting the sport and providing opportunities for young girls to participate.
As a three-time Super Bowl champion, Young's coaching is meaningful as it teaches values and a sense of inclusion to the players. Despite his full-time commitment to his private equity firm, Young dedicates his time to coaching once or twice a week. His daughters add to Young's personal investment in the sport.
Young's involvement has attracted media attention, further highlighting the growing popularity and revolutionizing role of girls' flag football.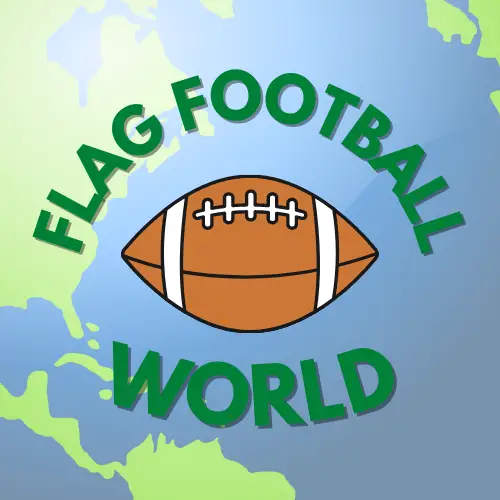 Vance J has played flag football since he was a boy. Since then, he has become a coach and a huge advocate for growing the sport. He loves to write and talk about flag football!