If you have a young child and want to get them involved in a fun sport, consider flag football.
It is a growing youth sport throughout the country and is also becoming more popular for both girls and boys.
Flag football is a contact-free game that requires little equipment and is easy to learn and improve at. Additionally, the game promotes self-control and discipline.
It is a lot safer than tackle football and even other contact sports like soccer, lacrosse, and rugby. But just how safe is flag football for children? Let's take a closer look!
Flag football is mostly a non-contact sport
Compared to contact sports, flag football poses less risk of injury for kids. A poorly aimed pass in flag football will not result in serious injury.
It can be played anytime, anywhere, and without any equipment. This makes flag football a great choice for kids who love playing sports and being outdoors. After all, modern standards of living lead to sedentary lifestyles, and kids are more likely to sit inside and stare at a screen.
Unlike tackle football, flag football has no center snap ball between players' legs. It also has no tackling, which makes it safer for kids.
Kids can also participate in flag football leagues with both male and female players.
In a study, the CDC found that youth athletes encountered 15 times more impacts to the head in tackle football compared to flag football, thus reducing concussion risks for those under the age of 14.
On the other hand, one study by the National Library of Medicine found that there were twice as many injuries in youth flag football compared to tackle football. It is important to note, however, that most flag injuries were not serious in nature, mostly consisting of cuts, scrapes, bruises, and sprains.
As we discuss later in this article, protective equipment can be worn to mitigate such injuries.
Parents like flag football because it gives kids the benefits of playing the game with fewer risks and dangers that come with tackle football.
According to one survey of parents, 62 percent felt that tackle football is unsafe for kids under the age of 12. And over half of parents feel that not enough is being done to reduce the risk of concussions in youth sports.
While flag football is not intended to replace contact football, it's a good introduction to it, and kids who are new to football can start playing flag football as early as six. It's a great way to keep kids healthy, improve hand-eye coordination, and build strength.
Unlike tackle football, flag football doesn't require players to use protective gear. Instead, they wear simple harnesses and belts with flags on them, though wearing a soft helmet and mouthguard is suggested.
This minimizes the potential for injuries, and also improves cardiovascular health. Besides all that, it's a good source of fun for kids.
Rules that keep flag football safe for children
Most flag football leagues for kids have non-contact strong rules in place to reduce the risk of injury and bodily harm to participants. These include:
No tackling
No pushing
No stiff arms to get away from defenders
No blocking
Additionally, wearing jewelry, hardbill baseball caps, and metal cleats is not allowed. This helps protect all players from injury risk.
Shorts with pockets may also not be permitted as opponents' fingers can get caught in them and cause sprains and breaks.
Protective equipment
Flag football equipment is inexpensive and easy to obtain for kids. Instead of wearing heavy-duty gear, flag football players can purchase jerseys and athletic sneakers. It's easy to find a flag football league that suits your child's style and budget.
In order to make the game safer for kids, some leagues require players to wear helmets and mouthguards. Most soft-shell helmet options do great at protecting the heads of children.
A soft-shell helmet provides adequate protection for the player's head, making it a safer choice for younger players.
It is not uncommon to find children playing football without a helmet, and it's important to protect them as much as possible.
Children may also wear padding for knees and elbows, helping prevents scrapes and bruises.
Flag football develops self-control and discipline
Flag football is not only safe, but it's also an excellent sport for kids because it teaches them self-control and discipline. This is especially helpful for younger children because they learn how to pull their own weight and practice being a team player.
It is also a good way to instill a sense of camaraderie among young people. Flag football also develops important motor skills such as catching, throwing, and formations.
Players also learn how to "tackle" an opponent. It is very important to align your head and knees and square your body as you pull the flag from the belt of an opponent.
A child will learn these skills while playing flag football, and they will carry them to tackle football later in life if they so choose.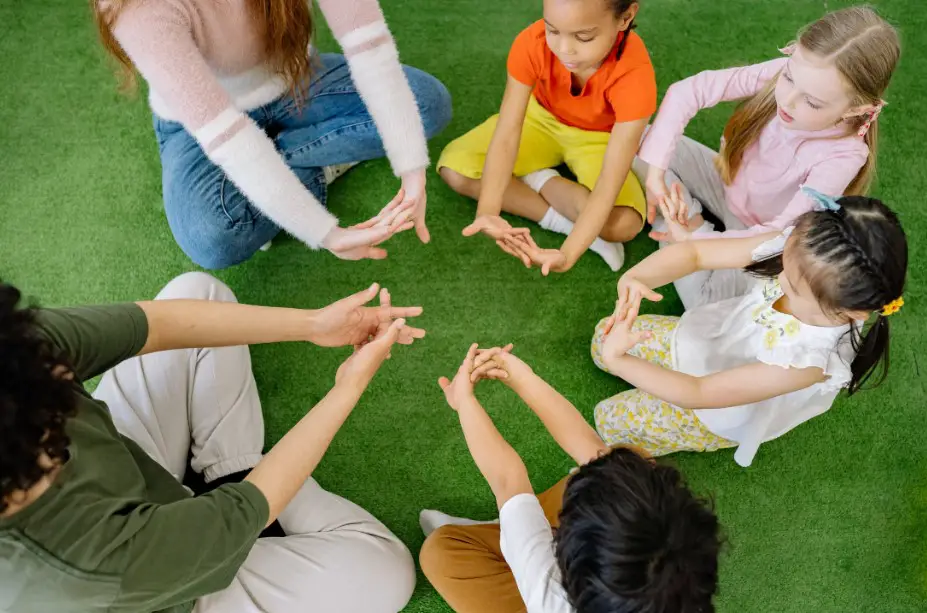 Other flag football benefits
Flag football is a safer alternative to tackle football and encourages participation for both boys and girls.
Unlike tackle football, the rules of flag football don't include physical contact, which means there are fewer injuries. It also helps children develop positive attitudes and nimbleness while building their character and good sportsmanship.
Parents will find that this type of sport is a great way to get their kids involved in physical activity and get them engaged in the community.
Flag football can also help children develop a healthy balance in their lives, which is crucial for their growth.
Another advantage of flag football is that it teaches kids to be team players. The team concept teaches them to plan and strategize with their teammates.
This way, they will learn how to think about what benefits the entire team rather than just themselves. This is important for younger children who are still developing their self-esteem.
Final thoughts
Thanks to its safety, flag football is one of the fastest-growing youth sports in the country thanks to its fast action and overall safety. The Sports and Fitness Industry Association reports that many 6.5 million people play flag football in the United States, many of them children.
Though bumps and bruises do occur, players are expected to avoid physical contact and are required to wear a flag as part of their uniform. It also requires less expensive gear for players.
Added all up, flag football can be an awesome and less dangerous sports competition for boys and girls alike.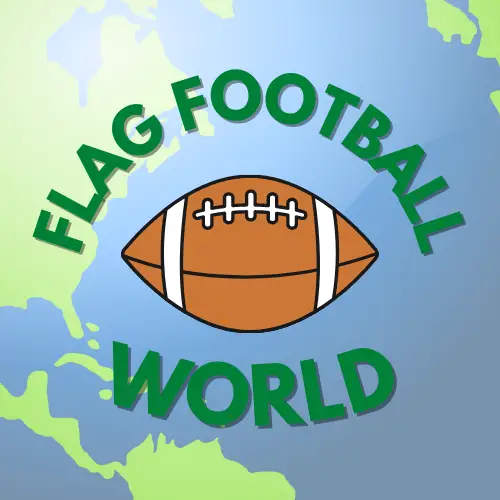 Vance J has played flag football since he was a boy. Since then, he has become a coach and a huge advocate for growing the sport. He loves to write and talk about flag football!