There are plenty of outlets for gays and lesbians to play flag football in the USA.
With the growth of LGBTQ+ flag football leagues, you can find inclusive teams all across the country. Joining these teams not only provides a chance to play the sport you love but also offers a supportive and welcoming community.
So, grab your cleats and get ready to see how you can score big in the world of LGBTQ+ flag football!
The Growth of LGBTQ+ Flag Football Leagues in the USA
You'll be amazed by the growth of LGBTQ+ flag football leagues in the USA.
Over the past few years, these leagues have been flourishing, providing a safe and inclusive space for gays and lesbians to play flag football. With a surge in acceptance and support for the LGBTQ+ community, more and more individuals are coming together to form these leagues in various cities across the country.
Not only do these leagues offer an opportunity for LGBTQ+ individuals to participate in a sport they love, but they also promote unity, camaraderie, and equality.
The growth of these leagues is a testament to the progress being made in creating inclusive spaces for all athletes, regardless of their sexual orientation.
Inclusive Flag Football Leagues: Where to Find Them
If you're interested in joining an inclusive flag football league, there are several places where you can find them in the USA.
One option is the National Gay Flag Football League (NGFFL), which has teams in cities like New York, Los Angeles, Atlanta, and Chicago. The NGFFL has more than 250 teams in 26 leagues across the United States and Canada, so there is a good chance you'll find an opportunity to play in your neck of the woods.
This National Gay Flag Football League provides a safe and welcoming environment for LGBTQ+ individuals to play flag football and connect with others in the community. Its affiliated leagues and teams offer open competition for all genders and identities as well as those for women.
Driven by inclusivity, the NGFFL states: "No one shall be excluded from participating on the basis of sexual orientation, gender and gender identity, race, religion, nationality, ethnic origin, political beliefs, athletic ability, physical challenge, HIV status or gender identity."
You can find inclusive flag football leagues through local LGBTQ+ community centers or sports organizations in your region. These leagues promote inclusivity, diversity, and the opportunity to play flag football in a supportive and accepting environment.
Notable LGBTQ+ Events, including the Gay Bowl
LGBTQ+ Flag Football Leagues continue to gain support and attention.
The New York Giants, like many NFL franchises, are a strong advocate for their local New York Gay Football League. The Arizona Cardinals, meanwhile, chose NGFFL representatives, to announce one of the team's draft picks in 2022.
The most popular LGBTQ+ flag football event is the Gay Bowl, an annual national tournament that attracts players from all over the U.S. and Canada. The four-day event is a celebration of camaraderie, diversity, and the spirit of sportsmanship!
The NFGGL also hosts the Sin City Classic tournament in Las Vegas and the Pride Bowl in Chicago each year.
Benefits of Joining LGBTQ+ Flag Football Teams in the USA
Being a part of LGBTQ+ flag football teams in the USA can offer you a supportive community, opportunities for personal growth, and a chance to connect with others who share your experiences.
When you join an LGBTQ+ flag football team, you become a part of a community that understands and embraces your identity. You can feel safe and supported as you play the sport you love.
Not only does being a part of these teams provide a sense of belonging, but it also gives you the opportunity to grow personally. You can improve your skills, develop leadership qualities, and gain confidence both on and off the field.
Being a member of these teams allows you to connect with others who've similar experiences and backgrounds. You can build meaningful friendships and create a network of support that extends beyond the football field.
How to Get Involved in LGBTQ+ Flag Football Events and Tournaments
To get started, research local LGBTQ+ flag football leagues or organizations in your area. They often host regular events and tournaments that you can participate in.
Reach out to these groups and express your interest in joining. They'll provide you with all the necessary information, such as practice schedules, registration fees, and equipment requirements.
It's important to attend practices and games regularly, as it will help you improve your skills and build camaraderie with your teammates. Additionally, consider volunteering for event planning committees or coaching positions to further immerse yourself in the LGBTQ+ flag football community.
Creating a Safe and Supportive Environment for LGBTQ+ Flag Football Players
To ensure a safe and supportive environment for LGBTQ+ flag football players, it's important to foster a culture of acceptance, respect, and inclusivity within the community.
You can start by promoting a zero-tolerance policy for discrimination, harassment, and derogatory language. Encourage players to treat each other with kindness and understanding, regardless of their sexual orientation or gender identity.
It's also vital to provide education and training on LGBTQ+ issues and allyship so that everyone can better understand and support one another.
Consider organizing social events and team-building activities that bring players together and promote camaraderie.
Create channels for open communication and feedback, so players feel comfortable expressing their concerns or suggesting improvements.
Frequently Asked Questions
Are There Any Age Restrictions for Participating in Lgbtq+ Flag Football Leagues?
There aren't any age restrictions for participating in LGBTQ+ flag football leagues in the USA. You can join a league regardless of your age and enjoy playing the sport with fellow members of the community.
These leagues provide an opportunity for adults and older individuals to continue playing football, even if they may not be able to participate in more physically demanding versions of the sport. It also allows younger players to develop their skills and learn from experienced teammates.
The lack of age restrictions in LGBTQ+ flag football leagues promotes intergenerational connections and fosters a sense of community among players of different ages. It emphasizes the importance of inclusivity and diversity within the LGBTQ+ community and encourages people to participate in physical activities that promote health and well-being.
What Are Some Common Misconceptions About Lgbtq+ Flag Football Leagues?
Some common misconceptions about LGBTQ+ flag football leagues include thinking they're less competitive or only for LGBTQ+ individuals.
In reality, these leagues offer high-level play and welcome all players.
Are Lgbtq+ Flag Football Leagues Only Open to Individuals Who Identify as Gay or Lesbian?
No, LGBTQ+ flag football leagues are open to individuals of all sexual orientations and gender identities. These leagues provide inclusive spaces for everyone to play and enjoy the sport.
Are There Any Professional Lgbtq+ Flag Football Leagues in the USA?
Yes, there's a professional LGBTQ+ flag football league in the USA and Canada called the National Gay Flag Football League (NGFFL).
It provides a dedicated platform for the community to showcase their skills and compete at a high level.
Final Words
There are numerous opportunities for gays, lesbians, and other identities to play flag football. The growth of LGBTQ+ flag football leagues has created a welcoming and inclusive environment for players. By joining these teams, individuals can experience the benefits of camaraderie, competition, and personal growth.
To get involved, one can find local leagues and events, and contribute to creating a safe and supportive space for LGBTQ+ flag football players.
So grab a flag belt and football and get ready to hit the field!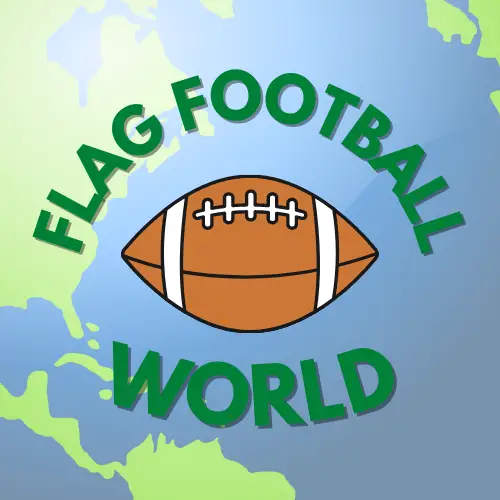 Vance J has played flag football since he was a boy. Since then, he has become a coach and a huge advocate for growing the sport. He loves to write and talk about flag football!