The debate over whether players should wear helmets during flag football isn't new.
Researchers from the University of Georgia have found that players who played flag football took fewer big hits to the head than tackle football players. Though the size of the impacts was reduced, they were still exposed to small hits while grabbing flags.
Fortunately, the growing demand for soft-shell helmets has helped companies create protective gear that is both comfortable and protective.
Let's take a deeper look at the role of helmets in flag football and see where they may be required.
Soft-shell football helmets
Soft-shell football helmets are an important part of the safety equipment for flag football. The new, innovative design allows players to enjoy the game while still being protected against head injuries.
These helmets are made for players of all ages and skill levels. They are approved for flag football and non-contact play across the country.
These protective helmets have shock-absorbing padding that reduces the risk of head injuries. As a result, manufacturers have seen an increase in orders from coaches, parents, and sports administrators.
Unlike traditional hard-shell football helmets, soft-shell helmets are light and durable. Yet, the newer models of football helmets are designed to minimize the risk of head wounds and concussions.
While youth flag football players receive fewer major hits to the head than tackle football players, these players still take smaller hits to the head when grabbing flags.
With the growing popularity of flag football, the demand for soft-shell football helmets has increased. Companies such as Gamebreaker and VICIS of Seattle have seen their sales soar. These companies are the only ones to earn a five-star rating from the Virginia Tech Helmet Lab.
Soft-shell football helmets are not necessary for all flag football players, but many high school and 7-on-7 teams require them.
---
Best soft-shell flag football helmets
For more, read our guide on the best flag football helmets!
---
Impact of a concussion on a player's head
Flag football is an American football variant without tackling. Instead, athletes remove the flag from the ball carrier and end the play.
Although this type of football is not as common or dangerous as tackle football, it is still a sport that can lead to head injuries.
In one study, researchers compared the average number of hits players sustained while playing flag football and tackle football. They found that tackle football players sustained nine impacts per athletic exposure, while flag football players sustained only 0.63 hits.
While there is no way to completely avoid head impacts, flag football does have a lower risk of concussions than tackle football.
In fact, tackle football athletes had nearly twice as many high-magnitude head impacts as flag football players. For this reason, flag football programs and non-contact football games may be safer for youth players who wear head protection.
A concussion should never be taken lightly. It is a traumatic brain injury caused by a blow to the head or collision with another object.
A concussion can affect a person's ability to think, act, and learn. People who suffer from a concussion may experience headaches, nausea, and difficulty concentrating. It may even affect their ability to get up in the morning or go to school.
A recent study by the CDC concluded that youth tackle football athletes experience about 15 times more high-magnitude head impacts than their flag football counterparts. The average number of head impacts a flag football player experiences in a season is eight.
Importance of protecting the neck in flag football
Much like their heads, a player should make sure to protect his or her neck during a game of flag football.
Proper fitting helmets and shoulder pads are key to preventing injury. It is important to have a qualified equipment manager supervise the team and make sure that every player is properly fitted for each piece of equipment.
Proper conditioning and strength training can also prevent neck injuries. Conditioning can help prevent a player from becoming fatigued, which can increase the risk of injury.
Final thoughts
While flag football doesn't have the inherent dangers that come with tackle football, injuries are still bound to happen. Wearing a properly fitting helmet can protect against head and brain damage resulting from the impact of contact.
Not all leagues around the United States require headgear for flag football, but outfitting your son or daughter with a good helmet might not be a bad idea.
As they say, better safe than sorry.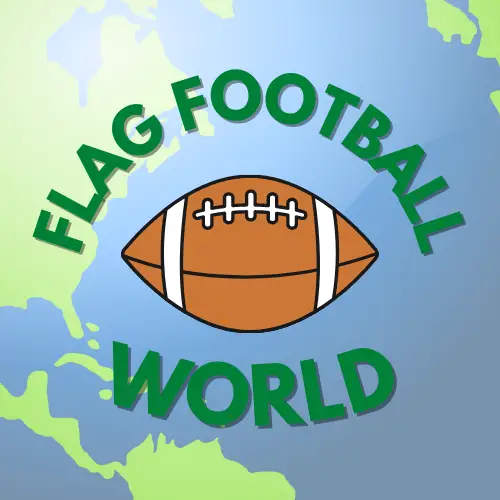 Vance J has played flag football since he was a boy. Since then, he has become a coach and a huge advocate for growing the sport. He loves to write and talk about flag football!