Cleats are a crucial component of equipment for flag football players. They improve traction on the field, enabling athletes to avoid slipping when making sharp cuts. They also assist athletes in moving more effectively on the field, which enables them to expend less energy and thereby save it.
The player's position on the field as well as their financial situation should be considered while selecting cleats for flag football. For example, high-cut cleats provide the most support for the ankle, making them a suitable choice for young players who choose to play defense.
But it's important to keep in mind that, despite providing more support, the taller shoe restricts mobility for other positions on the field. Therefore, it's crucial to take the player's on-field needs into account.
Cleats are a crucial piece of gear for flag football players because they offer the proper amount of traction and support that players require on the field.
Let's examine the significance of cleats for flag football, how to select the best cleats for your unique situation, and some of the top choices available right now.
Why cleats are worn by flag football players
The appropriate equipment can make all the difference when playing flag football. And for any serious player, cleats are a requirement for footwear.
Cleats provide increased agility and speed
By adding more traction to the field, cleats can prevent players from slipping when they make fast cuts and movements. This makes it easier for players to confidently pivot, turn, and change directions, which can be crucial in sports like baseball, football, and soccer.
Cleats are shoes with tiny protrusions called studs or spikes on the soles that provide traction on the playing field. Depending on the sport and playing surface, these studs might be of varied sizes, shapes, and materials.
Examples of particular cleat characteristics that boost traction include:
Spikes: The cleats' protrusions or studs on the bottom give players more traction on the ground. Depending on the sport and playing field, they might be varied in sizes and shapes.
Tread design: The cleat's tread design may also affect traction. Generally speaking, cleats with a more aggressive tread pattern will offer more field traction than those with a less aggressive design.
Material: Some cleats are constructed from unique substances that are intended to improve traction. For better traction on muddy pitches, some soccer cleats, for instance, have rubber studs on the sole.
Plate construction: Some cleats have a plate construction in the sole that enables the placement of extra studs on the sole to increase traction.
Players can use less energy on the field with cleats
By giving them a pair of light, comfortable shoes that enable them to maneuver around the field with ease, cleats can help flag football players conserve energy on the field.
Players that wear lightweight cleats can move around the field more efficiently since they don't have to work as hard to lift and move their feet. This can be particularly crucial in a sport like flag football where quickness and agility are key components.
Since flag football is a sport that demands players to be quick and nimble on their feet, the significance of energy saving cannot be stressed enough. Players must be able to sprint at top speeds, change directions fast, and make abrupt movements.
All of these acts consume a lot of energy, so if a player uses up all of their energy in the early going, they might not have enough left over to play well later on. Players can preserve energy and be more prepared to perform at their best throughout the entire game by wearing lightweight cleats.
Flag football cleats should be light and have strong traction in order to help players keep their balance and lessen the chance of slipping or falling. Rubber-soled cleats with studs are a wonderful choice because they are lightweight and offer excellent traction on the field.
How to pick the ideal flag football cleats, considering the price and positional factors
Flag football cleat selection is crucial since it has a big effect on how well a player performs on the field. Consider the following while selecting cleats for flag football:
Budget: The cost of cleats can vary significantly, so it's vital to plan your spending beforehand. Finding high-quality cleats at an affordable price range is achievable.
Position: Different flag football positions have different cleat needs. For quick cuts and abrupt movements, wide receivers and defensive backs may need cleats with strong traction, whereas linemen may want cleats with extra support for pushing and blocking.
Playing surface: The field's surface should be taken into account when selecting cleats. Choose cleats with shorter studs or ones with rubber soles if you're playing on artificial turf. Choose cleats with longer studs or a combination of rubber and plastic studs if you will be playing on natural grass.
Comfort and fit: Choosing cleats that are both comfortable and well-fitting is crucial. Too tight or too-loose cleats can be uncomfortable and impair performance.
Brand and model: Looking into various cleat brands and models will help you locate a pair that meets your requirements. Nike, Adidas, and Under Armour are a few of the well-known manufacturers of flag football cleats.
Durability: When picking cleats, durability is crucial because they will be used frequently throughout the week for practices and games. Look for cleats made of strong materials that can survive wear and tear from frequent usage, such as synthetic leather.
Which football cleats are ideal for flag football?
It's crucial to take the player's position into account while choosing flag football cleats, as well as your budget. For brand-new molded cleats from well-known companies like Nike, Adidas, and Under Armour, prices for children's football cleats normally vary from $30 to $100 or more.
It's also important to note that soccer cleats might be a terrific choice for roles that need a lot of running for the multi-sport athlete.
What about players who want to be noticed on the field, though? Soccer cleats may be the best option if you're seeking for a cleat that is both sensitive and light. Soccer cleats allow elite flag football players to run fast around the field while still keeping traction, hence many of them favor wearing them.
Which cleats then should you purchase? Here are a few of our top picks:
Nike Force Savage 2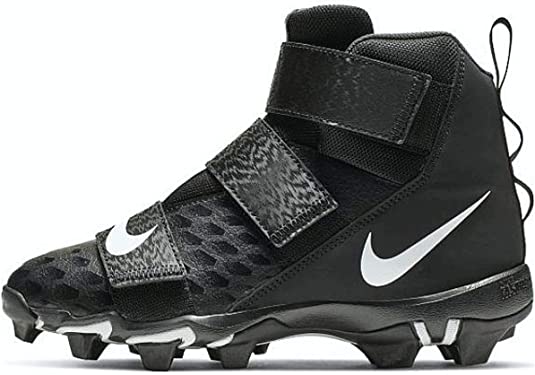 Adidas Goletto VII Firm Ground Cleats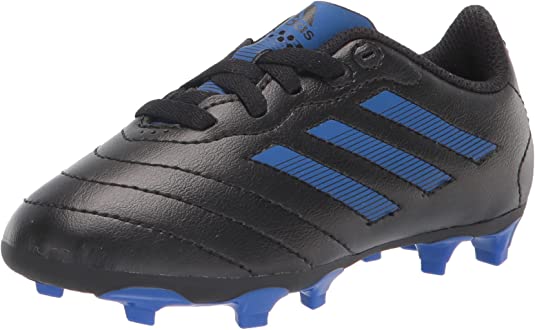 Nike Mercurial Vapor 13 Academy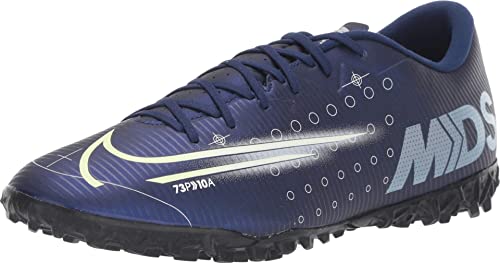 The cleats you select for flag football can have a significant impact on your performance. So don't be reluctant to spend money on a quality pair and play to your best ability.
And keep in mind that the quality of your cleats depends more on how well they work when you need them than on how much you spend on them.
How to care for cleats to increase their lifespan
Cleats can last longer and perform better on the field if they are maintained properly. Here are some pointers for keeping cleats in good condition:
Regular cleaning: This is advised because cleats can accumulate dirt and odor after use. It's crucial to routinely clean them to get rid of dirt, grass, and other debris. Clean the cleats' upper body and sole with a brush and some mild soap, and make sure to completely dry them before putting them away.
After use, it's crucial to completely dry the cleats out before storing them. Cleats that are moist or damp may grow mold or mildew, which produces an unpleasant stench. Newspaper can be used to help them absorb moisture.
Store them in the right environment: Cleats should be kept out of direct sunlight in a dry, cool location. Do not keep them in wet garages or basements.
Rotate use: Wear 2-3 pairs of cleats to extend the life of each pair. In between uses, this enables them to dry out and breathe, which can aid in halting the spread of mold and mildew.
Examine the spikes: Over time, cleats with studs or other protrusions on the sole may become worn or harmed. Regularly inspect the studs and replace them if they appear worn or damaged.
Use a protectant: Applying a protectant, like a water- and stain-repellent spray, can help safeguard the cleats' shoe body and increase its lifespan
FAQs
Are cleats required for flag football?
Although they are not necessary for flag football, cleats can aid players in a number of ways. They may offer more traction on the field, enabling players to avoid slipping while making sharp cuts and movements.
Additionally, they may offer more stability and support, which may be crucial for athletes who are pushing and blocking. Their lightweight and comfort can also aid in energy conservation.

Cleats are not always necessary for flag football players. Some athletes might choose to play in turf shoes or sneakers, which can offer comparable traction and support without the extra weight of cleats. The decision to wear cleats or not ultimately comes down to the player's needs and preferences.
Can you play flag football in baseball cleats?
Flag football can be played in baseball cleats, however, it depends on the cleats' special features and design, as well as the playing surface. The bottom of a baseball cleat is often covered in metal spikes or studs that are intended to give traction on grass and dirt baseball fields. Flag football does not permit the use of these spikes since they pose a risk to other players.
Many baseball, and softball cleats are now also available in molded or rubber versions that are acceptable for use in flag football. These cleats have excellent traction on a variety of surfaces. They are advantageous for flag football players since they are light and provide decent support.
Can you play flag football in soccer cleats?
It is feasible to play flag football in soccer cleats, and some players even prefer it.
For the rapid movements and rotations necessary in flag football, soccer cleats offer good traction and stability. As long as they don't have metal studs, you can wear them without any problems.
To be sure that soccer or lacrosse cleats are permitted, it is still advisable to verify with the league or organization since some may insist that players wear a certain kind of cleat.
Where can I buy cleats for flag football?
Many retail establishments that sell athletic footwear, such as sporting goods stores, department stores, and online merchants, carry flag football cleats.
Dick's Sporting Goods, Academy Sports + Outdoors, and Sports Authority are a few well-known sporting goods retailers that carry flag football cleats. Flag football cleats are also sold online by merchants like Amazon, Nike, Adidas, Under Armour, and many others.
In addition, you may purchase flag football cleats from a variety of manufacturers, including Nike, Adidas, Under Armour, and many others. To locate the ideal cleats for you, compare models and pricing.
What additional equipment should flag football players wear?
It's important to note that flag football players must also wear other pieces of equipment on the field in addition to cleats. Players must wear shorts without pockets in order to maintain safety and avoid unfair penalties. Additionally, safety equipment worn by players may include a soft shell helmet and mouthguard.
Final thought
Cleats are an essential piece of gear for any flag football player. Better traction, increased speed and agility, and the ability to conserve energy on the field are all benefits of wearing them.
Make sure to invest in a solid pair of cleats if you're serious about improving your flag football skills.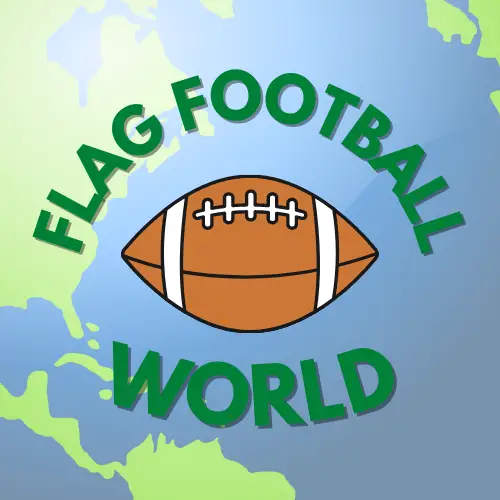 Vance J has played flag football since he was a boy. Since then, he has become a coach and a huge advocate for growing the sport. He loves to write and talk about flag football!