As avid flag football players, we know the importance of having the right gear on the field. And when it comes to gloves, having a pair that provides the right amount of grip, flexibility, and durability can make all the difference in your game.
That's why we've compiled a comprehensive guide on the best gloves for flag football players. We'll cover the key factors to consider when choosing gloves for this sport, as well as additional considerations to help you make an informed decision.
Whether you're a seasoned player or just starting out, discover the gloves that will give you the edge you need to dominate the field.
Best Flag Football Gloves
Having the right gloves can make all the difference in your performance. We've researched and compiled a list of the best gloves for flag football players.
These include the Nxtrnd G1 Pro Football Gloves, Seibertron Pro 3.0 Twelve Constellations Elite Ultra-Stick Sports Receiver Glove, and Grip Boost Boys Peace, Shaka, and Hook 'Em Youth Football Gloves.
Whether you're looking for superior grip, durability, or comfort, there's a glove on this list for every player. While you're at it, take a look at our review of the best flag football helmets.
Factors to Consider When Choosing Flag Football Gloves
When it comes to choosing gloves, there are a few key factors to consider.
Grip and traction are extremely important, as they can help you catch and hold onto the ball more easily.
Durability and protection are also crucial, as you'll want gloves that can withstand heavy use and protect your hands from potential injuries.
Breathability and comfort are important for ensuring your hands stay cool and comfortable during long games or practices.
Grip and Traction
Having a solid grip and traction on the field is essential for performing at your best, which is why it's important to consider the level of grip and traction provided by different glove options.
Flag football players need gloves that improve traction and enhance grip, allowing them to catch passes, and maintain control of the ball. One of the key factors that determine a glove's grip is its surface texture. Some gloves feature textured surfaces that provide a better grip on the ball, while others have smoother surfaces that allow for more flexibility and movement.
Another important consideration is weather resistance. Playing in wet or humid conditions can make it difficult to maintain a solid grip on the ball, so it's important to choose gloves that offer some degree of water resistance.
Many gloves feature materials that repel water and help maintain grip even in wet conditions. Some gloves also feature special linings that absorb moisture and keep your hands dry and comfortable.
By choosing gloves that offer both enhanced grip and weather resistance, you can ensure that you're able to perform at your best, no matter what conditions you're playing in.
Also, check out our flag football equipment guide!
Durability and Protection
It's crucial to consider the durability and protection of your gear when selecting the right equipment for your sport, as it can impact your performance and safety on the field.
When it comes to flag football gloves, longevity versus affordability is a common debate. While investing in a more expensive pair may seem daunting, it ultimately pays off in the long run as you won't have to constantly replace them.
If you're on a budget, it's still possible to find gloves that offer a good balance of durability and affordability. Just be sure to do your research and read reviews to ensure the quality is up to par.
Another important factor to consider is brand reputation. Look for brands that specialize in sports equipment and have a good track record for producing high-quality gear.
The material quality is also crucial, as gloves made with durable materials such as synthetic leather or silicone can withstand wear and tear better than cheaper options.
Lastly, don't forget about impact resistance. Gloves with padding or reinforced areas can help protect your hands from getting injured during gameplay. Never underestimate safety in flag football.
Breathability and Comfort
For players who want to feel like they're wearing a second skin while on the field, finding breathable and comfortable gloves is key. It's important to choose gloves that offer moisture control and ventilation options to prevent your hands from becoming sweaty and uncomfortable.
Additionally, an ergonomic design is essential for a comfortable fit that won't restrict your range of motion. When it comes to temperature regulation, some gloves include special materials or technology that allow your hands to stay cool in hot weather and warm in cold weather.
This is especially important for players who live in areas with extreme temperatures and need gear that can adapt to different weather conditions.
Additional Considerations for Flag Football Gloves
Let's talk about additional considerations when choosing the best gloves for flag football players.
One important factor to consider is sizing and fit. It's crucial to find gloves that fit snugly on your hands to prevent slipping and ensure a comfortable playing experience.
Additionally, maintaining and caring for your gloves is essential for longevity and optimal performance on the field.
Sizing and Fit
Ensure that you're selecting the appropriate size and fit for your hands to optimize your performance on the field. It's important to have gloves that fit snugly but aren't too tight or restrictive. Proper sizing will prevent your gloves from sliding around or bunching up, ensuring maximum finger flexibility and dexterity.
To determine your glove size, measure your hand circumference and compare it to the size chart provided by the manufacturer. Remember that measuring accuracy is crucial, so take the time to measure your hand correctly.
In addition to sizing, consider the level of wrist support you need. Some players prefer gloves with wrist straps that provide extra support and stability, while others prefer gloves without straps for maximum flexibility.
The material quality is also important to consider, as it affects the durability and grip of the gloves. Look for gloves made with high-quality materials that are breathable and moisture-wicking.
Maintenance and care tips
Taking care of your gloves is important for ensuring their longevity and performance. As flag football players, your gloves are an essential piece of equipment that can make a difference in winning or losing the game. Therefore, it's essential to maintain them properly to maximize their grip and overall performance.
To keep your gloves in top condition, you need to follow some cleaning techniques, drying methods, and storage solutions. You should always follow the manufacturer's instructions. Most gloves are machine washable, but you should use cold water and a gentle cycle to avoid damaging the material. Avoid using bleach or fabric softeners as they can damage the gloves' grip.
After washing, allow the gloves to air dry to prevent shrinkage and maintain their shape. When storing your gloves, avoid placing them in direct sunlight or exposing them to extreme temperatures.
Frequently Asked Questions
Are there any flag football gloves that can also be used for other sports?
When it comes to finding the perfect handwear for sports, multi-sport gloves are a great choice. These versatile options provide cross-functional gloves that can be used for a variety of activities.
Whether playing flag football, baseball, or even weightlifting, all-purpose handwear can work well. With its durable and flexible materials, multi-sport gloves offer a comfortable and secure fit that allows for a full range of motion.
How do I properly clean and maintain my flag football gloves?
When it comes to maintaining my flag football gloves, there are a few cleaning tips and material care practices that I always follow.
Make sure to remove any excess dirt or debris from the gloves before washing them. Then wash them using a mild detergent and cold water, being careful not to scrub too harshly or use hot water as this can damage the material.
To remove any unwanted odors, sprinkle baking soda inside the gloves and let it sit for a few hours before shaking out the excess.
As for storage solutions, make sure to keep my gloves in a cool, dry place and avoid leaving them in direct sunlight or extreme temperatures.
Can I use regular football gloves for flag football?
When it comes to flag football, there are both pros and cons to using regular football gloves. While they can provide a good grip, they may not be ideal for the type of gameplay in flag football.
The grip differences between the two types of gloves can be significant, with regular football gloves having a more aggressive grip designed for tackling and catching, while flag football gloves are designed for ball control.
The materials used in flag football gloves are often lighter weight and more breathable than those used in regular football gloves.
When it comes to cost-effectiveness, flag football gloves may be a better option as they are often less expensive than regular football gloves.
Ultimately, it's up to the individual player to decide which type of glove is best suited for their needs on the field.
Are there any flag football gloves that provide extra padding for protection?
There are several options out there that offer additional padding to help cushion your hands during gameplay.
Along with padding options, you'll also want to look for gloves with grip technology to help you handle the ball better, as well as breathability features to keep your hands cool and dry.
And for those who want to add a personal touch, some gloves even come with customization options so you can make them uniquely your own. With all these features, you can feel confident and comfortable as you take on the field.
What is the average lifespan of a pair of flag football gloves?
When it comes to the average lifespan of a pair of flag football gloves, there are several durability factors to consider. The frequency of replacement depends on the amount of use, the quality of the materials, and the level of maintenance.
Compare brands and read reviews to ensure you're investing in a reliable product that can withstand the wear and tear of the game. However, as players, we also need to be mindful of the environmental impact of our gear.
While we want gloves that can last, we should also aim to reduce waste and opt for sustainable options when possible. Finding the right balance between durability and sustainability can extend the lifespan of your gloves and benefit both your game and the planet.
Final Word
So there you have it, the best gloves for flag football players.
We've covered everything from the different types of gloves to the factors you should consider when choosing which ones to buy. But here's the irony of it all: even with the best gloves, you're still going to drop the ball at some point. That's just the nature of the game.
Don't let that discourage you. The right gloves can still make a big difference in your grip and overall performance on the field.
So take the time to find the pair that works best for you, and keep practicing those catches.
Who knows, maybe with the right gloves and enough practice, you'll become the star player of your flag football team.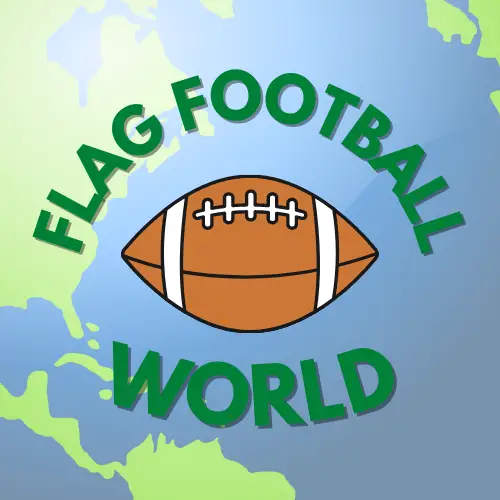 Vance J has played flag football since he was a boy. Since then, he has become a coach and a huge advocate for growing the sport. He loves to write and talk about flag football!