Are you looking for a way to stay active, make some new friends, and get back into the game of football? Look no further than adult recreational flag football leagues in your city and region!
It's an awesome way to meet people who share your passion for competition. Plus, you can enjoy all the camaraderie that comes with playing on a team without having to worry about getting tackled hard or suffering any injuries.
So if you're ready to have some good old-fashioned fun while also staying fit and healthy, let me show you how to find an adult rec flag football league that suits your wants and needs.
Researching Local Leagues
Finding good leagues in your city doesn't have to be a daunting task – and it can actually be kind of fun! The key is to do your research.
Start by doing some online searches on Google and Facebook for local leagues, or checking out any YMCAs, parks, and community and recreation centers nearby that might offer sports programs. Ask around among friends and family too – chances are someone you know may already play in one of these leagues or could point you in the right direction.
USA Flag Football, for one, offers sanctioned adult leagues across the USA. The National Gay Flag Football League, meanwhile, offers inclusive opportunities for LGBTQ+ players.
Next, start looking into the league quality and schedules available. Many places will post information on their websites or social media so this should be relatively easy to find out. Look at things like how competitive the teams are, what skill level they're open to, and when the games take place.
You'll also want to check out participant reviews from people who have played there before. This way you can get an idea of how much fun everyone is having and whether or not it's worth signing up for a season with them.
And, don't forget about safety! Make sure whichever league you decide to join has appropriate rules in place regarding player safety as well as good equipment provisions for each game.
Pro tip: You can find and ask for good information on leagues by joining local Facebook groups. You may even find unofficial groups that get together at the local park each weekend or one-off pickup games.
Assessing League Quality
When it comes to finding a flag football league in your area, there are many factors that you should consider.
Research the level of competition offered by the league and make sure that it suits your preferences and skill level. You may find leagues with players who are super serious and others focused more on fun and a friendly social atmosphere. 
You also may choose between co-ed, male, and female options.
Check out their rules as well as any fees associated with joining the league – this can help give you an idea of just how organized the group is likely to be.
Take some time to read reviews from previous participants – these can provide valuable insights into what the experience of playing for the league is like.
Contacting League Organizers
If you're looking to join an adult recreational flag football league near you, a good first step is to contact league organizers.
You can ask them about important details such as league fees, game schedules, rules and regulations, and equipment requirements. When getting in touch with organizers, it's also a great opportunity to learn more about their approach toward sportsmanship — something that's essential for any successful team environment!
Making connections with other players is another important aspect of joining a recreational flag football league; however, this can be difficult if you don't know anyone who plays.
That's why connecting with the people in charge of the league is so valuable — they are usually very knowledgeable and friendly individuals who are passionate about creating new connections between like-minded people.
Plus, there's nothing better than having someone inside the loop when it comes to finding out about upcoming registration dates and events related to the sport.
Joining a rec league can seem intimidating at first but once you take that first leap of faith by reaching out to those running the show, you'll soon see just how welcoming everyone involved will be.
Registering For A League
When you've picked out the perfect league for you, it's time to register. The process can vary depending on the organization but here are some general tips that will make the process easier:
Be sure to read through all of the rules and regulations before signing up. It is important to understand everything that comes with being part of a team so there are no surprises later down the line.
With paperwork filled out and fees paid (if applicable), don't forget to check if any orientation or training sessions need to be attended as well. These may take place online or in person at one of their facilities.
Having a positive attitude when registering for a flag football team helps ensure success throughout the season. Not only do you have access to great physical exercise but also gain a sense of belonging within the community too.
Learn more on how adults can get started playing!
Preparing For The Season
As you prepare for the upcoming season, there are several things that must be done to ensure success.
The first is getting the right equipment. Depending on your league, this may include a flag belt, flags, and cleats. You may also consider elbow or knee pads and a mouthguard. Check with your specific league to find out what their requirements are and what equipment is not allowed.
Once you have all the necessary gear, start focusing on honing your flag football skills. Joining a scrimmage or preseason event can help you get ready for game day and also allow you to meet other players who could provide helpful tips throughout the season. These events will also give you an opportunity to practice any new techniques that may come up during training camps or practices.
You can also build your stamina, endurance, and overall fitness by working out on your own. This may include walking, jogging, lifting weights, or some other cardio activity.
With enough hard work and dedication, you'll be sure to make a strong showing when it comes time for kickoff.
Enjoying The Experience
Finding and joining a local adult recreational flag football league is one of the best ways to have fun, stay active, and meet new people. Playing in a male, female, or coed league opens up opportunities for making connections with others who share your interests.
Not only will you have an amazing time on the field, but you'll also get to enjoy being part of a larger community that values healthy recreation. The beauty of playing flag football recreationally is that it provides physical and social benefits. You can challenge yourself physically while having fun at the same time – something most other activities don't offer.
Final Thoughts
Finding a good flag football league near you is easier than ever! Check out your local parks and recreation departments or community centers to see if they offer leagues.
You should also check Facebook groups – there might be a group dedicated to your city alone or even just your neighborhood. If all else fails, ask around! Chances are someone you know has either been part of one before or knows where to look.
Whether it's playing for pride against other teams or just getting together for some friendly competition – participating in an adult recreational flag football team will provide hours of enjoyment and social interaction that you won't soon forget.
Good luck finding an awesome rec flag football league that fits all of your needs!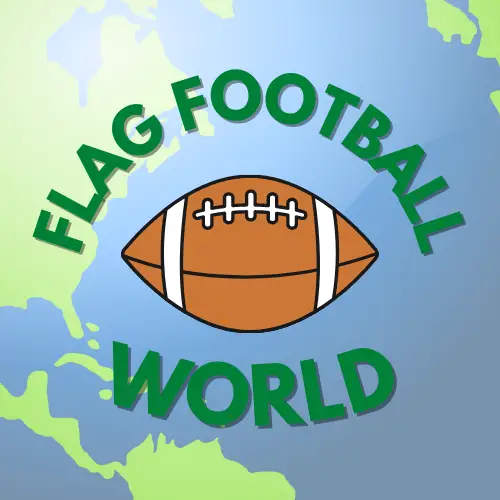 Vance J has played flag football since he was a boy. Since then, he has become a coach and a huge advocate for growing the sport. He loves to write and talk about flag football!