Houston is a city that is known for its love of sports. Whether it is the Texans, Rockets, Astros, or Dynamo, Houstonians love to support their hometown teams. However, there is one sport that often goes overlooked: flag football.
Flag football is a great sport because it can be enjoyed by people of all ages and skill levels. It is also a very social sport, which means you can make new friends while you play!
If you are looking for something fun to do in Houston, we encourage you to check out flag football! Please keeping reading to learn about opportunities to play and watch the sport in Houston.
6 Reasons To Play Flag Football In Houston
1. Flag football is a great way to stay in shape and have fun at the same time
When you play flag football, you get to be active in a fun and safe way. You can run around, catch and throw the ball, run with it, and score touchdowns. And when you're all done, you'll feel good knowing that all of your hard work has paid off.
2. Flag football is perfect for people of all ages
Flag football is a sport that anyone can enjoy. Whether you're young or old, male or female, tall or short – there are always plenty of teams with members who match your description.
So if you want to spend some quality time with friends, family, or neighbors while getting some exercise along the way, flag football should definitely be one of your go-to options.
3. Flag football is a great way to get out of your comfort zone:
Flag football is a sport that will push you to try new things, whether it's throwing the ball or catching it. Every game is different and requires you to adapt quickly, so if you want some excitement in your life, flag football should be right up your alley.
4. Flag football helps build teamwork and social bonds:
Having good teammates can help make any activity much more fun – and flag football definitely has plenty of them.
When you play with other people, you have the opportunity to form lasting friendships that go beyond the field. You learn how to communicate effectively, work with others towards common goals, and even help motivate each other when times get tough.
5. Flag football is a great way to build self-confidence
At the end of the day, flag football is something that you do for yourself – not someone else, so what better way to build your confidence than by playing a sport that is enjoyable and easy to learn.
Whether you make all the touchdowns or drop a few passes, playing flag football will help remind you that it's okay to take risks, make mistakes, and learn from them.
And once you start achieving your goals and improving as an individual player, there's no doubt in your mind that your confidence will skyrocket.
6. And finally, flag football builds strong character
If nothing else, flag football gives you the opportunity to go out there, show your true self, and learn things about yourself that you didn't know before.
It teaches you how to be calm under pressure, deal with adversity (both on and off the field), and trust in your teammates when times get tough.
So if you want to build some character along with a healthy body and mind, then flag football is definitely something that will help get you there!
How To Play Flag Football Houston?
Flag football is a popular sport in Houston, Texas, and it has become even more so in recent years. This is because flag football offers the same benefits as other forms of the game but without all the risk of injury that comes with tackling players to the ground. 
If you're interested in getting involved in this exciting sport, here's everything you need to know about how to play flag football.
First of all, there are many different variations of flag football out there. Some games use traditional NFL rules, while others have modified versions that include changes like no blocking or punting allowed on certain plays. 
The style you choose will depend largely on what kind of player you are and what your level of experience is when it comes to playing the sport.
Once you've decided which version of flag football to play, it's important to find a team that you can join. Many leagues will offer sign-up nights throughout the year, so check with your local sports facility or community center for more information. 
Adult flag football leagues in Houston are offered by the Houston Sports & Social Club and the Hurricanes Flag Football League to name two. You can find more options here.
Youth opportunities can be found with the Houston Texas NFL program, Houston YMCA, Next Level Sports, and i9.
You can also join online flag football communities where you can connect with other players in your area and arrange friendly games or structured tournaments when needed.
Once you have found a team, the next step is learning how actually to play the game! Flag football uses similar rules as regular tackle football, and they are usually explained by experienced players who know the ins and outs of the game inside out. 
In general, there are two teams on the field at any time, trying to move the ball down the field and score as many points as possible.
The aim of flag football is usually to receive a pass from a teammate, then run with it for several yards before either passing it on or making an attempt to run into the end zone for a touchdown. 
In order to prevent players from getting too far downfield without being touched by an opponent, you will often see teams hanging flags off of their belts that act as "tackles" if they are grabbed during play.
What Are The Rules Of Flag Football In Houston?
Flag football is a popular sport in Houston, with teams all across the city competing for local and national titles.
At its core, flag football is very similar to regular football – two teams of players compete on an oval field, trying to score points by getting the ball into their opponent's end zone. 
However, there are some big differences between the flag and regular football that make it a great choice for those who love the game but don't want to deal with the rough physical play or high risk of injury.
The main difference is that instead of tackling other players, you have to be faster than them and grab their flags before they get past you. This might seem like it makes the game less intense or physical, but in reality, it can be much more challenging than traditional football. 
Since there's less physical contact, the players have to rely on their speed and agility in order to succeed.
Another major difference is that flag football usually doesn't use pads or helmets – just flags at each end of the field. This makes for a much safer playing environment for both children and adults alike, so if you're worried about safety when picking your next sport or activity, flag football is definitely a great choice.
If you love watching or playing football but are worried about injuries or rough play, then give flag football a try! Whether you're looking for something new in your recreational sports league or an exciting team sport for kids to join, this is one game that has it all. So join the fun and compete for top honors in Houston flag football today!
What Are The Different Divisions Of Flag Football In Houston?
There are many different divisions of flag football in Houston, depending on your skill level and experience.
The main ones are youth leagues, recreational leagues, competitive leagues, and open-play leagues. Each league has its own rules and requirements, so if you're just getting started with the sport or looking to take things to a more serious level, choose the division that's right for you.
Youth leagues – These are typically geared towards children ages 6-18 who have some prior experience playing football but may not be quite ready for adult competition. Youth players learn about the sport through various drills, games, and scrimmages. You can find more details for Houston youth options here.
Recreational leagues – If you're looking just to have some fun, a recreational league may be right for you. These leagues, like Sports Kinds in Houston, offer adults the chance to play with friends or other people in your community and are generally open to all levels of experience.
Competitive leagues – Competitive flag football leagues are for more experienced players who want to take their game up a notch. Aspiring college athletes and even NFL players often start with these types of leagues at younger ages as they hone their skills before moving on to higher levels of competition. If you're really good, you can even make money playing flag football.
Open-play leagues – Open-play flag football is usually available year-round for adults 18 and older in Houston, whether you're a beginner or an experienced player. The focus of these leagues is on having fun and meeting new people, but competitions often take place as well.
What Accessories Do You Need To Play Flag Football?
When it comes to playing flag football, there are a few key pieces of equipment that you'll need to have in order to participate. The first is, of course, a flag football kit. 
This typically includes all the flags that you will use during gameplay and other accessories, such as belts or armbands to attach the flags. These items can be purchased online or at sporting goods stores, and they usually cost between $15-$60 depending on the quality and size of the kit.
Another important piece of equipment that you'll need for flag football is a regulation-size football. Most people either buy their own balls or borrow them from friends who play the sport, but there are also plenty of places where you can rent them if you don't want to invest in your own.
Finally, you'll need a set of cleats or athletic shoes with good traction. This is especially important if you're playing on a field that's wet or slippery, as the last thing you want to do is slip and fall during the heat of competition.
While these are all essential pieces of equipment for flag football, there are also some optional accessories that can help improve your experience. For instance, some players like to wear gloves when they're playing flag football so that they have a better grip on the ball. 
Other people use padded sleeves for their arms or soft shell helmets in order to protect them from injury during tackles and other aggressive plays. And finally, some players choose to wear headbands or sweatbands to keep sweat and hair out of their eyes so that they can focus better on the game.
Give Flag Football Houston A Try!
Flag football is one of the best sports in Houston for a number of reasons. First, it is a great way to get some exercise and stay active. 
It is also a very social activity, as there are teams and leagues that you can join with friends or coworkers.
And finally, flag football is just really fun! Whether you're playing or watching, there's always something exciting going on.
So, what are you waiting for? If you're looking for a fun and active hobby, then flag football in Houston is a perfect choice to get off the couch and get moving.
So why not give it a try today? You'll be glad you did!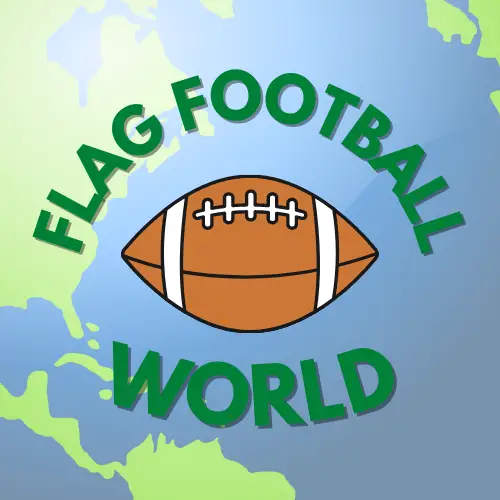 Vance J has played flag football since he was a boy. Since then, he has become a coach and a huge advocate for growing the sport. He loves to write and talk about flag football!