As a parent of a youngster who yearns to play football, it's important to find flag football opportunities that will challenge and engage your child. The YMCA is a great place to start.
The long-standing organization offers a range of playing and teamwork options that are perfect for young people of all ages. From flag football tournaments to organized leagues, you're sure to find the right fit for your child.
In addition, the YMCA has resources available for parents to help teach the game properly and ensure that their child is safe while playing. If you have any questions about flag football, be sure to check out the FAQ section below!
Find a YMCA flag football program in your community
Flag football is a great way to get active and have fun. If you're interested in playing, the YMCA may have a program that's perfect for your son or daughter.
Most programs will require registration and an entrance fee, but it's well worth it to join a fun and active community like the YMCA.
Use the search bar on your local YMCA website or do an internet search to find your nearest YMCA flag football program.
There are many YMCA flag football programs available, so it's easy to find one that fits your needs and interests. Many of these programs offer both indoor and outdoor play, as well as male, female and co-ed opportunities, so you can find the right option for you and your friends.
YMCA flag football tournaments
The YMCA offers a variety of tournaments throughout the year, perfect for new players and experienced players of all ages. Whether you're a beginner or a seasoned vet, there's a tournament for you!
Get a team of friends together or latch onto a squad that needs an extra player and sign up today. You won't regret it!
In addition to tournaments, the YMCA offers adult leagues, youth flag football, and beginner clinics for those who want to get started more gradually. So whether you're a novice or a pro, the YMCA has you covered.
YMCA flag football leagues
The YMCA has a variety of annual leagues designed for people of all levels of experience, so there's sure to be one that's perfect for you. Many leagues run in the fall during traditional football season, but some YMCAs offer league play during other times of the year.
Much like tournaments, you'll likely find opportunities for children, men, women, and coed for varying ages.
Flag Football Resources for Parents
Flag football is a great sport for kids of all ages and can be played at the YMCA. In addition to offering a variety of playing opportunities for all skill levels, the YMCA takes safety and training seriously.
As a parent, you can be confident that your child is getting proper training with these resources from the YMCA. Professionals who have vast experience in flag football and running sports programs, in general, are put in a position to supervise leagues and tournaments at YMCAs.
Additionally, coaches are ready to help children improve their football skills through drills, practice time, and instruction.
FAQs about playing YMCA flag football
During football season there's no better way to get into the spirit than by playing flag football. One of the best ways to get started is by playing through your local YMCA.
For those of you who are unfamiliar with the sport, flag football is a team sport that is similar to American football.
If you're looking for a fun and healthy way to get active, flag football is the perfect option for you. Not only is it great exercise, but it's also a lot of fun.
Here are some FAQs about playing flag football in your community:
Where can I find more information about YMCA flag football leagues and tournaments?
If you're interested in YMCA flag football leagues and tournaments, then you can find all of the necessary information on their website. On the website, you will be able to view all of the upcoming events, join a league or tournament, and read reviews from past participants. You can also follow them on social media for up-to-date news and announcements.
How do I get started playing flag football?
There are many ways to get started playing flag football. If you're new to the game, the YMCA is a great place to start. They have beginner clinics that will teach you all about the game and help you get up to speed.
Additionally, you can find leagues in your area that will give you the opportunity to play flag football. Before getting started, it's important to know the rules of the game and be familiar with basic safety tips.
You can also search for "flag football" on the internet or on an app to find other players in your area who are interested in playing. For kids, the NFL sponsors local leagues across the United States.
We also encourage you to check out our beginner's guide to flag football.
How do I get my children involved in flag football?
Flag football is a great way for your children to get active and have fun. It's easy to set up, can be played indoors or outdoors, and you don't need any special skills or equipment.
Most YMCAs offer different playing opportunities like clinics, leagues, and tournaments. Other organizations in your area, such as recreation departments and schools, may also provide chances to play organized flag football and similar youth sports in your city or town.
Take a look at this article if you're in Houston and want to play flag.
How much does it cost to participate in flag football at the YMCA?
Flag football typically costs between $6 and $12 per session, with registration opening one month before games are set to begin. Check with your local Y for information about registration, fees, and playing schedules.
Start YMCA flag football today
If you're looking for a fun, competitive sport to play with your friends, look no further than flag football!
The YMCA offers a variety of opportunities to join and participate in flag football leagues and tournaments, including many youth leagues. In addition, parents can find resources to help them become better players.
So what are you waiting for? Sign yourself of your child up today and start playing flag football with the YMCA!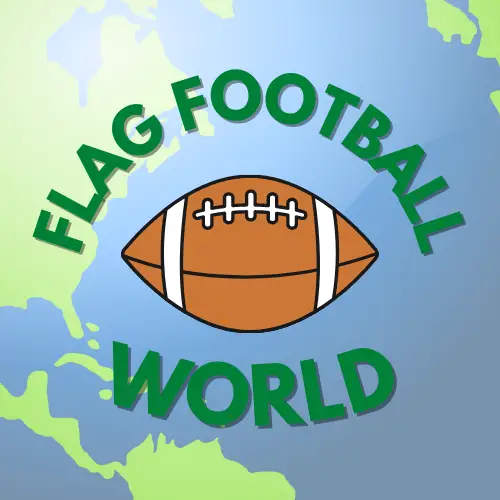 Vance J has played flag football since he was a boy. Since then, he has become a coach and a huge advocate for growing the sport. He loves to write and talk about flag football!