Flag football is a fast-growing alternative to tackle football with high school, college, and youth leagues popping up all over the
For starters, flag football is less expensive, requires less equipment, and is much safer.
However, tackle football supporters argue that the risks associated with contact are overblown, and the contact between players is no worse than in most other sports.
Flag football vs. tackle football
The differences between tackle and flag football are often debated. Let's take a deeper look.
Flag football is more cost-friendly
Flag football is a great alternative to tackle football because it requires less gear and is significantly less expensive to get started.
Flag football costs around $90 per player, compared to the $200 to $500 that tackle football requires to outfit players from head to toe with padding and helmets.
Besides being cheaper, flag football is simple to play. You can get a game going with your friends in your backyard today and teach your kids the basics of football without the injury and dangers of tackling and hitting.
Since flag football is cheaper to play than tackle football, it's more accessible to people with limited resources. This makes it a great option for growing families with young children.
Flag football requires less equipment
Unlike tackle football, flag football does not require heavy-duty equipment.
While tackle football requires helmets and pads, flag football only requires a few essential pieces. This can make it an affordable sport for beginners.
Some players may elect to wear soft-shell helmets and knee and elbow pads. Good cleats are also necessary for good footing on the field.
If the harness belt and flags are not provided, these will also have to be purchased. Team jerseys or shirts may also be needed.
While flag football requires less equipment, it offers many of the same benefits of tackle football, including improving your cardiovascular health and strength.
It also provides a great opportunity to socialize with new people and bond with your team. Further, the flag football community is an excellent place to find friends who are passionate about the game.
Flag football is safer
While flag football is considered a less physical sport, it can still be a risky sport to play.
That being said, the risks of injury are much lower, especially when compared to tackle football and soccer. For all purposes, flag football safely fulfills a child's need to exercise, explore, and develop basic movement skills.
A study conducted by Iowa researchers looked at three thousand youth football players and compared the rates of injuries among tackle and flag football teams. Flag players suffered fewer serious injuries overall. Most injuries were minor, like cuts and skin bruises
Flag football players received fewer hits to the head than tackle football players, which leads to a lower risk of concussions. Flag football players sustain only nine impacts per athletic exposure, compared to nearly three times as many hits in tackle football.
In one study, the CDC reported tackle football players endure 15 times more head impacts than flag football counterparts.
Added all up, this makes flag football the safer sport to play for young people – especially for those ages 6 to 14.
If tackle football were banned, flag football would thrive and increase participation. Flag football is a more inclusive sport, allowing girls to play as well.
The sport is becoming more popular among children, with over one million players nationwide.
In addition to being safer, flag football allows kids to develop technical skills and make friends.
Read more about flag football safety.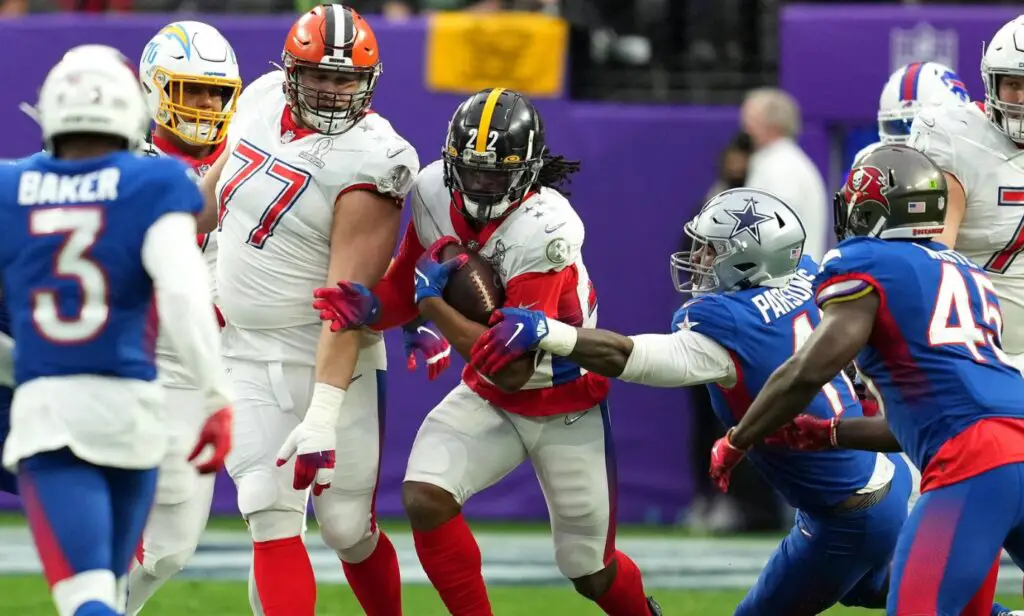 The rules are different
While flag football and tackle football are both football at their cores, there are some big differences when it comes to rules. Of course, the biggest one is no tackling or rough physical contact is allowed in flag football.
Tackle football games are played on 100-yard fields with 11 players to aside. Flag football, on the other hand, is usually played on smaller fields with fewer players. Most organized games are 5-on-5 or 7-on-7 with quarterbacks, running backs, and wide receivers.
Most flag football fields are 50 yards in length, with a 30-yard play area. However, the size of a field can be altered according to space and other restrictions. 
There are usually no kickoffs in flag football and the game tends to move faster. High school, college, and professional tackle football games can go for three hours or more. Not so with flag football.
Also the rules aren't the same, flag football can be a training ground for future tackle players. Young players can learn how to run routes, catch the flag, and even run with less risk of head injuries and other bodily harm.
Final thoughts
Flag football is a fun game to play for children of all ages and physical fitness levels. It is not as physically demanding as tackle football and easier to learn.
Flag football is also a good alternative to tackle football because the cost is much lower because less equipment is needed.
Safety is also an important factor. Players in tackle football are more likely to suffer from mental and neurological illnesses after retirement. The high level of physical contact in tackle football can damage the brain and the central nervous system.
For professionals and college players, the aggressive nature of tackle football can even lead to premature retirement. It can also cause lower quality of life for players.
The bottom line is flag football is a great way for young kids to learn the rules of football in a safe environment.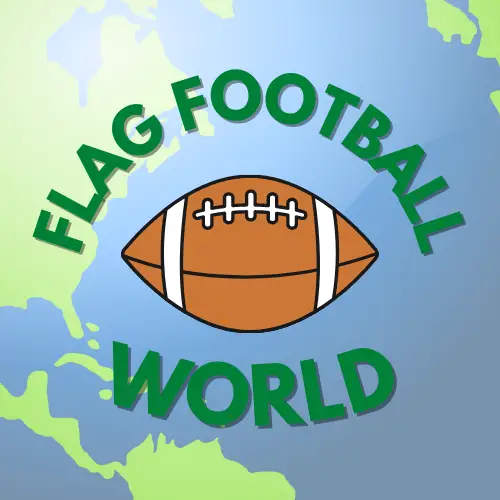 Vance J has played flag football since he was a boy. Since then, he has become a coach and a huge advocate for growing the sport. He loves to write and talk about flag football!