As a flag football coach, I understand the importance of playing safely during the game.
Though it's not tackle football, injuries can still occur. I always want to make sure that everyone is following the proper safety guidelines to avoid any bodily harm.
In order to prevent injury and ensure that everyone has a good time, there are a number of safety tips that should be followed when playing.
With that said, I want to share some of my top flag football safety tips to help you and your team stay safe and healthy.
Flag Football Equipment
One of the most important aspects of flag football safety is having the proper equipment. Here are some tips and gear to consider:
Mouthguard: A properly fitted mouthguard can help prevent dental injuries. Many youth leagues require that players wear a mouthpiece. Make sure it is comfortable and doesn't interfere with breathing or speaking.
Helmets: Although not required in flag football, softshell rugby-style helmets can provide additional protection for players who are at risk of head injuries. If you choose to wear a helmet, make sure it fits properly and has a chin strap that is snug but not too tight.
Eye protection: Sports goggles or other protective eyewear can help prevent eye injuries. Look for goggles that fit well and don't obstruct your view in any way.
Cleats: Cleats can provide better traction on grass and turf fields, but make sure they are the right size and fit properly to prevent foot and ankle injuries.
Clothing: Wear comfortable, lightweight clothing that allows for freedom of movement. Avoid clothes with zippers, buttons, pockets or other hard objects that could cause injury to yourself or others.
Pads: Pads are not required in flag football, but they can provide additional protection for players who are at risk of injury. Look for knee and elbow pads that are specifically designed for flag football.
Remember, having the right equipment is only part of the equation. It's also important to use it properly and maintain it regularly.
Check your gear before each game or practice to make sure it is in good condition and functioning properly. Always follow the manufacturer's instructions for care and maintenance.
Field Conditions
Field conditions can greatly affect the safety of players. It is important to inspect the field before playing to ensure that it is safe for participants. Here are some tips to help you assess the safety of the field:
Check for any holes, bumps, or debris on the field that could cause players to trip or fall.
Check for any hazards on or near the field, such as rocks, trees and tree branches, and uneven ground.
Ensure that the field is properly marked with boundary lines and end zones.
If you notice any issues with the field, it is important to address them before playing. If the playing surface is not safe, consider finding a different location to play or postponing the game until the field can be properly prepared.
Rules and Regulations
Safety should always come first in sports. In order to ensure everyone has a good time and stays safe, there are rules and regulations that must be followed. Here are some important things to keep in mind:
Players must wear a mouthguard at all times.
No tackling, blocking, or physical contact is allowed.
Players must wear flags that are securely attached to a waist belt.
No flag-guarding is allowed.
Players should strive to avoid dangerous plays, such as diving or leaping off-balance high into the air.
It's also important to note that there are different rules and regulations for different age groups and leagues. Make sure you are familiar with the specific rules of your league or organization before playing.
Warm-up and Stretching
Flag football can be physically demanding. To avoid injuries, it's important to properly warm up and stretch before playing. Here are some tips to help you prepare:
Start with a light jog or brisk walk to get your blood flowing.
Perform dynamic stretches, such as leg swings and arm circles, to loosen up your muscles.
Do some light calisthenics, such as jumping jacks or lunges, to further warm up your body.
Stretch your major muscle groups, including your hamstrings, quads, calves, and shoulders. Hold each stretch for at least 15-30 seconds.
By taking the time to properly warm up and stretch, you can help prevent muscle strains, sprains, and other injuries. It's also a good idea to cool down after playing by doing some light stretches and walking to gradually lower your heart rate.
Additional Tips For Flag Football Injury Prevention
Before hitting the gridiron, take a look at these other steps you can take to minimize the risk of injury and ensure a safe and enjoyable game.
Use proper technique: When throwing or catching the ball, use your whole body rather than just your arm to reduce the risk of shoulder and elbow injuries. When running, keep your knees slightly bent and your weight balanced to avoid tripping or falling.
Pay attention: It's important to be aware of your surroundings. This includes watching out for other players and avoiding intense contact with others.
Respect your opponents: Play with sportsmanship in mind. Remember, no contact is allowed. There is no place for cheap shots or rough play in flag football.
Listen to the referees: It is important for players to listen to game officials and follow their instructions. This will help ensure that the game is played safely and that everyone is getting the most out of their experience.
Stay hydrated: Bring plenty of water to the field and drink it throughout the game. Avoiding dehydration will help you play better and avoid the risk of injury.
Listen to your body and take breaks when necessary: If you feel fatigued or experience pain or discomfort, take a break and rest. Pushing through pain can lead to more serious injuries and longer recovery times.
Be prepared: Coaches should make sure to have a first aid kit on hand in case of any injuries. Having a certified sports trainer on site is also advisable if possible.
Monitor weather conditions: If playing outdoors, it is important to keep an eye on the weather conditions to ensure that the game is safe. If there is lightning, thunder, or strong winds, the game should be postponed until conditions improve.
Final Words
Flag football is a great way to enjoy the game of football without physical contact that can cause injury. Following these safety tips can help ensure that your game is a safe and enjoyable experience for everyone.
Remember to follow the rules, use proper technique, wear the right gear, stay hydrated, and have fun!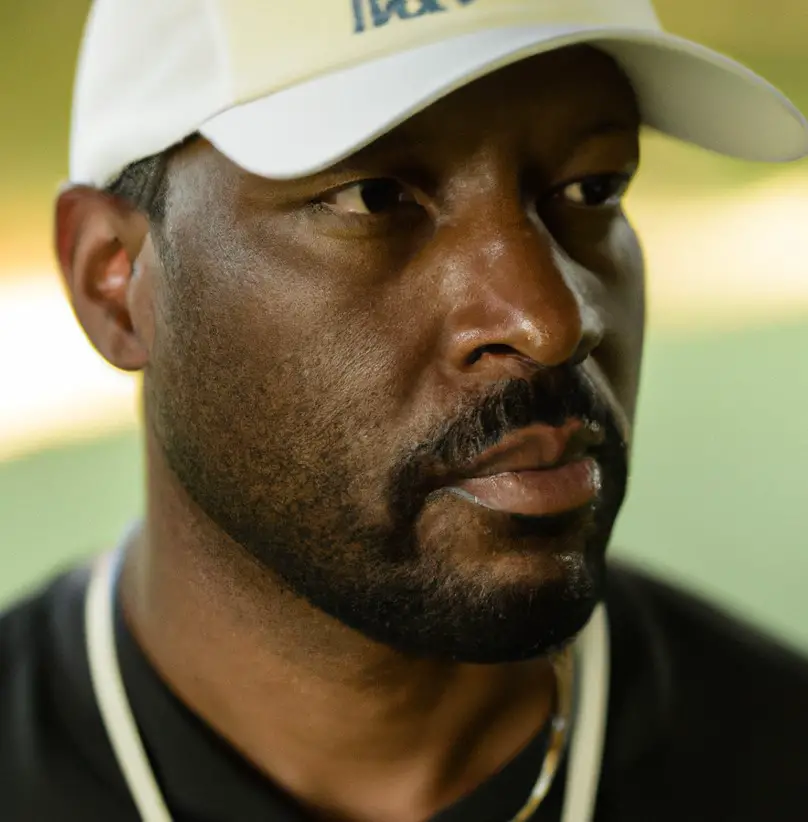 Marquel Williams is a highly regarded flag football coach with over a decade of experience in the sport. He is dedicated to developing young flag football players and helping them reach their full potential. Throughout his coaching career, Marquel has won hundreds of games, showcasing his expertise in player training, game planning, and motivating his teams.