As a flag football expert, I have been asked countless times about the value of touchdowns in this popular sport. The answer may seem simple … spoiler: it's 6 points.
But there's more to it!
In this article, we will explore not only how many points a touchdown is worth in flag football but also delve into some other important nuances that you need to know if you want to know all about this exciting game.
How Many Points Is Touchdown In Flag Football?
In general, touchdowns are worth six points in flag football, just as they are in NFL, college, high school, and youth games in traditional tackle football.
Some leagues or tournament formats allow for extra points to be earned after scoring a touchdown as well, possibly upping the total points to 7 or 8.
Depending on the specific league or governing body, these additional point opportunities could come in the form of kicking through uprights (like in traditional American football) or running/passing/defending.
What Is A Touchdown In Flag Football?
A touchdown in flag football is a scoring play that occurs when the offensive team (or defensive side after a turnover) advances the ball into the opposing team's end zone. The rules for scoring a touchdown are straightforward—once a player crosses the goal line with possession of the ball (or catches a pass while inside the end zone), they have scored a touchdown.
As scoring points determine winners and losers of games recording touchdowns is critical to success on the field.
How Is A Touchdown Scored In Flag Football?
There are five possible ways to score a touchdown in flag football, though league rules may vary when it comes to returning fumbles, interceptions, punts, and kickoffs to the end zone:
1. Running: A running touchdown is scored when a player with the ball sprints past the goal line and into the end zone without having their flag pulled by a defender.
2. Receiving: A receiving touchdown is scored when a player catches a pass in the end zone from a quarterback or another player. A receiver can also catch a pass in the field of play and run past the goal line for a score.
3. Punt and kickoff return: A punt or kickoff return touchdown is scored when a player fields a punt or kick from the opposing team and runs it all the way back into the end zone. Blocked punts and field goal attempts may also be returned for TDs.
4. Fumble recovery: A fumble recovery touchdown (or scoop-and-score) is registered when a player recovers a fumble by the opposing team and runs it into the end zone.
5. Interception return: An interception touchdown is scored when a defensive player intercepts a pass from the opposing team and runs it into the end zone.
What Happens After A Touchdown Is Scored?
After a touchdown is scored in flag football, the scoring team often has options for adding additional points.
The most common choice is to attempt a conversion by running or passing the ball into the end zone from either five or ten yards away, depending on league rules. If successful, this adds one or two points to the original six earned by the touchdown. However, if the conversion fails, no extra points are added and possession of the ball changes hands.
Some leagues that have fields with uprights may also allow an extra point kick for a point.
Following a touchdown, celebratory rituals often take place among teammates and fans alike. Depending on league regulations and cultural norms, these may include high-fives, chest bumps, or elaborately choreographed dances.
Player substitutions also commonly occur at this point.
Strategies For Scoring More Touchdowns
The vast majority of touchdowns in flag football are scored by the offensive team. As such, there are various strategies the offense can use to score TDs consistently.
One such strategy involves using quick passes to move the ball downfield. Another popular tactic is utilizing players' speed to create mismatches against slower defenders or taking advantage of open spaces on the field with longer passes.
Teams can also mix up their play-calling by running different types of routes or misdirection plays that confuse defenders. Some might even opt for trick plays.
With these strategies and more, teams can increase their chances of scoring touchdowns and ultimately emerge victorious on game day. You should take a look at our best 7 vs. 7 plays!
How Else Can You Score Points In Flag Football?
Apart from touchdowns, flag football offers a couple of other ways to score points.
The defensive team is awarded two points when they pull the flag of the ball carrier she is in her own end zone. This is called a safety.
Some flag football formats may also allow field goals. When an offensive side is stopped short of a touchdown or time is running out at the end of the half or game, the team possessing the ball may opt to attempt a kick through the uprights for three points.
It is important to note that many flag football leagues and tournaments do not allow field goal attempts.
Final Word
For those playing, coaching, officiating, and watching flag football, it is important to understand all aspects of the game including how many points are earned by scoring touchdowns.
Those six points can make all the difference in determining who comes out on top at the end of a game.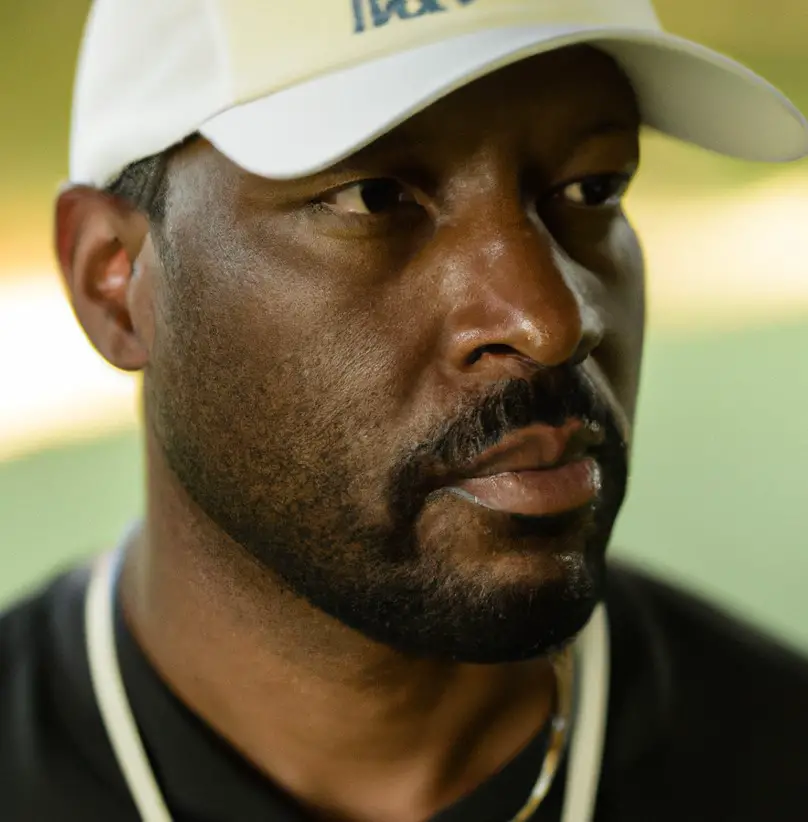 Marquel Williams is a highly regarded flag football coach with over a decade of experience in the sport. He is dedicated to developing young flag football players and helping them reach their full potential. Throughout his coaching career, Marquel has won hundreds of games, showcasing his expertise in player training, game planning, and motivating his teams.