One of the questions that often comes up when discussing flag football is whether or not it includes field goals.
The simple answer is, yes, some youth and adult flag football leagues allow field goals in their games. This is very rare, however.
In this article, I'll explore the answer to the question in more depth and provide an overview of how field goals fit into the game of flag football.
Kicking in Flag Football
While field goal kicks might be allowed in some flag football tournaments and leagues, in most games the play is not permitted.
Why? Kicking the ball through the uprights requires specialized skills that can only be achieved through hours of practice. It also requires flawless execution from three players: the kicker, holder, and long snapper.
The sport is often played for recreational or amateur purposes, so the focus is on fun and participation rather than specialized skills.
Second, most flag football fields are smaller than traditional football fields and are in locations where there are no field goalposts. Without uprights, kicks are impossible.
Finally, the fast-paced game lends itself more to high-powered offenses and scoring touchdowns.
Punts are also rare in flag football.
Role of Kicking in Traditional Football
Kicking field goals and extra points are two ways to score points after a touchdown or during regular play.A field goal is attempted by the offensive team when they are within their opponent's territory but unable to advance the ball any further. The kicker attempts to kick the ball through the opponent's goalposts, which are located at the back of the end zone. If successful, the team is awarded three points.An extra point is attempted after a touchdown is scored. The ball is placed at the opponent's two-yard line, and the offensive team has the option to either kick the ball through the opponent's goalposts for one point or attempt to run or pass the ball into the end zone for two points.
Flag Football Field Goal Benefits
When it comes to flag football, field goals offer a wide range of benefits. Field goals can be used to turn a close game around and give a team an edge over their opponents. They can increase a team's overall scoring output, which can be important in tight contests. Field goals are also a great way to reward kickers for their hard work and dedication to the game.
Field goals offer a unique way to score points that many other football plays do not. While touchdowns are the most common way to score points, having the ability to kick a field goal gives a team the opportunity to capitalize on a specific moment of a game.
A field goal can be the difference between winning and losing, which is why it is an essential part of the flag football game.
Field goals also add an element of strategy to the game. Coaches can decide when and where to attempt a field goal depending on the game situation.
Field goals can be a great motivator for kickers. The ability to kick a field goal can be a great source of pride for kickers. They can be rewarded for their hard work and dedication to the sport, which can be a great motivating factor for them.
Disadvantages of Field Goals in Flag Football
Field goals in flag football are a tricky maneuver, and there are several disadvantages to attempting a field goal. The most obvious disadvantage is the risk associated with attempting a field goal.
The kicker must be able to accurately launch the ball, while also dodging a rush of defenders. Even the most skilled kickers can miss the target.
Another disadvantage of field goals in flag football is the potential to waste time. The game is fast-paced and shorter than traditional football, thus efficiency with time is key.
Read about the basic rules of flag football.
Alternatives to Field Goals
There are several alternatives to kicking a field goal, including:
Going for it on fourth down: Instead of attempting a field goal, a team can try to gain a first down or score a touchdown by carrying or passing the ball across the opposing team's goal line.
Attempting a two-point conversion: Instead of kicking an extra point after scoring a touchdown, a team may attempt a two-point conversion by running or passing the ball into the end zone. This is a higher-risk play but can result in a greater point total if successful.
In flag football leagues that don't have kicking, teams often can score a point after a touchdown by running a successful play for the 5-yard line or two points from the 10-yard line.
Final Words
Flag Football usually does not have field goals, but that doesn't mean the game isn't still exciting and entertaining. Players must use strategy, skill, and teamwork in order to score points, and the game is still just as competitive as regular football.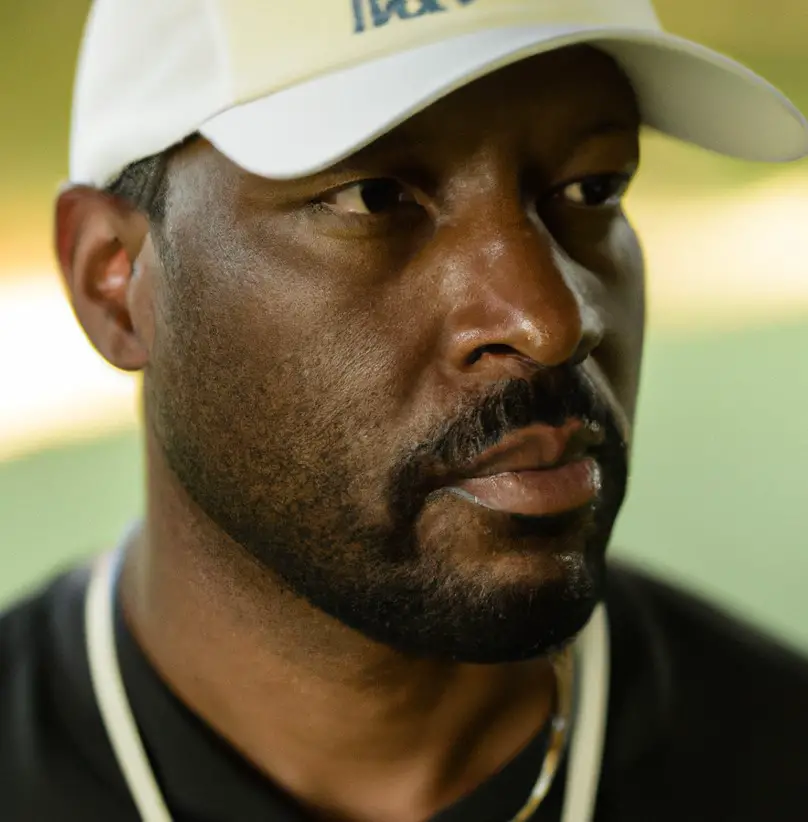 Marquel Williams is a highly regarded flag football coach with over a decade of experience in the sport. He is dedicated to developing young flag football players and helping them reach their full potential. Throughout his coaching career, Marquel has won hundreds of games, showcasing his expertise in player training, game planning, and motivating his teams.