As the NFL replaces its Pro Bowl with flag football, some are beginning to wonder more about the game. And is flag football a sport?
While flag football may not be as physical as traditional tackle football, it is still a very intense and competitive sport.
Have you ever wanted to try a new sport like flag football but you're unsure where to start? Or maybe you're just looking for something different to play with your friends.
If so, flag football could be the perfect game for you!
Flag football is a unique and exciting sport that people of all ages and ability levels can enjoy. In this guide, we'll cover all the basics of how to play flag football so that you can hit the field and start having fun.
What Is Flag Football?
Flag football is a variation of American football in which players attempt to advance the ball down the field by running with it or passing it to a teammate while avoiding being "tackled" by defenders.
In flag football, players are not allowed to tackle one another; instead, they must remove a flag or belt from the ball carrier to indicate a tackle. 
A game similar to flag football is two-hand touch football whereby a player running with the ball is stopped by a two-hand touch to any part of the body by an opponent.
The History Of Flag Football
The game of flag football has its origins in rugby football and began to be played in North America in the early 19th century.
After the first professional American football games were played in 1892, interest in the sport spread across the country.
However, because of the violent nature of the game, many schools and organizations began to ban it. To make the game safer, several variations were developed, including flag football.
The origins of flag football are believed to date back to World War II when military members started the sport so they wouldn't get injured while playing a game they love. Local leagues were created in the U.S. after military personnel retired home in the 1950s and 1960s.
In recent decades with the findings that contact football has caused concussions and serious head injuries to players, flag and touch football has grown in popularity even more. People play the game in many countries around the world, and it will likely become an Olympic sport soon.
How Do You Play Flag Football?
The basic rules of flag football are similar to those of tackle football.
Two teams face off against each other, and the objective is to score points by advancing the ball into the opponent's end zone.
Points can also be scored by returning the ball on a kickoff, fumble recovery, or interception to the opposing team's end zone for a touchdown or by kicking the ball through the opponent's uprights for a field goal.
The team with the most points at the end of the game is declared the winner.
There are some differences between tackle and flag football. The key difference in flag football is that there is no tackling.
Instead, players must remove flags or belts from opponents to stop them from moving forward. Once a player has had their flag removed, they are considered down and can no longer advance the ball.
Another difference is that there is no blocking allowed in flag football, so players must rely on their own speed and agility to avoid being caught by the defense.
This helps to keep the game safe and makes it possible for people of all ages and skill levels to enjoy playing.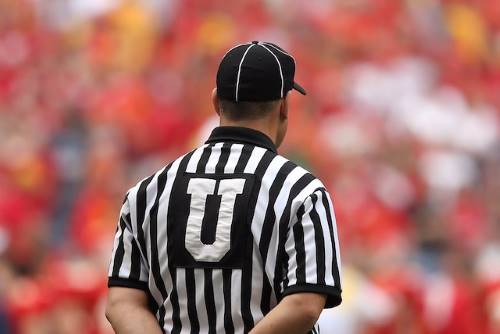 Rules Of Playing Flag Football
There are a number of rules that govern flag football games. These rules are designed to make the game safer and more enjoyable for all involved.
Some of the most important rules are:
Each team must have a minimum of five players and a maximum of 11 players on the field at all times. This rule varies depending on skill level, gender, and level of competition.
A typical game consists of two halves, each lasting 20 minutes. Again, this can be altered to better suit age and skill level. Games are often shorter for younger players without much experience.
Each team has four downs, or chances, to move the ball 10 yards down the field for an additional first down and four more chances.
The offense can advance the ball by running with it or passing it to a teammate.
If a player with the ball has his flag pulled off by an opponent, he is considered down, and the play is over.
Choosing A Team
Flag football is typically played with teams of 8-10 players. When choosing teammates for a backyard game among friends or schoolmates, it is essential to consider each person's skill level and physical abilities.
You'll want to ensure that your team is balanced so that everyone can have a good time and stay safe while playing.
Things Required To Play Flag Football
The only equipment you need to play flag football is a set of flags and belts, a football, and a field. For official competitions, you may also need yard markers, first-down chains, and pylons.
For greater safety, some competitors may choose to wear soft-shell helmets and football gloves.
You can usually find these things at your local park or recreation center. If not, they can easily be purchased online or at your local sporting goods store.
Is Flag Football A Professional Sport?
With the popularity of flag football increasing, many people are wondering if it is a professional sport.
While there are many flag football leagues around the country, the answer to this question is no; flag football is not currently recognized as a professional sport by any major governing body. However, that doesn't mean that it can't be played at a professional level.
In fact, there are several semi-professional and minor-league organizations that play the game. The most famous of these is the American Flag Football League, which was founded in 2017.
Flag football has grown in popularity recently, especially among young people. Many schools and youth organizations offer flag football programs, and there are flag football leagues for adults, college and high school students, and children.
Why Is Flag Football Growing In Popularity?
While it may not have the same level of popularity as traditional football, flag football is still a trendy sport, particularly in the United States.
Here are some of the reasons why flag football is gaining popularity:
Flag football is a non-contact sport, making it much safer than tackle football. This appeals to many parents who want their children to play a sport but are concerned about the risk of injury.
Flag football is affordable as it requires less equipment than traditional football.
Flag football can be played by people of all ages and abilities, making it inclusive for everyone. It is even played in the Special Olympics and there are many leagues for players with disabilities.
Flag football is a great way to stay active and have fun with friends or family members.
Flag football can be played indoors or outdoors, making it a versatile activity that can be enjoyed year-round.
Flag football can help improve your hand-eye coordination, agility, and stamina. 
And since flag football is a low-impact sport that is easy on the joints and muscles, it is a good choice for people who are looking for a safe and enjoyable way to stay in shape.
The Fun, Exciting & Inclusive Sport Of Flag Football
Despite its growing popularity, flag football is still not widely considered a major sport. This is likely because it does not have the same level of physicality or limelight as traditional football.
However, many people enjoy playing flag football because it is a less dangerous and more social sport than its full-contact counterpart.
So what are you waiting for? Grab some friends, find a flag football set, and get started today!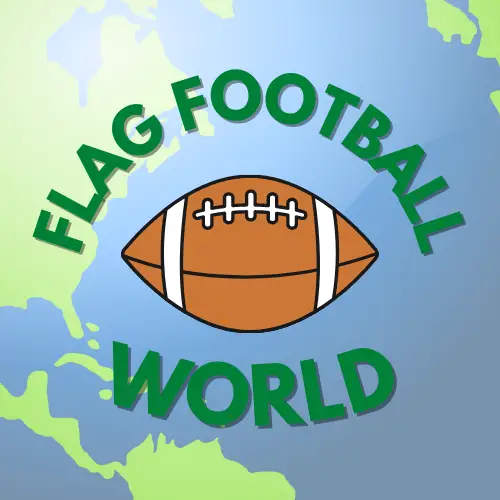 Vance J has played flag football since he was a boy. Since then, he has become a coach and a huge advocate for growing the sport. He loves to write and talk about flag football!