NFL football players are known for their unique attire, including helmets, pads, and jerseys. But one accessory that often goes unnoticed is what hangs from their waist.
No, they're not flags like flag football players wear. NFL is a physical sport with a lot of hitting, blocking, tackling, and other bodily contact, after all.
And, no, the players on the field didn't magically grow a cloth tail.
They're towels! These towels have become a common sight on the field, but have you ever wondered why football players wear them?
In this article, we'll explore the practical and psychological reasons behind this unique tradition. We'll also delve into the history of towels in sports, from their humble beginnings to their current role in the NFL.
Why Football Players Wear Towels
Wearing towels is a common practice among football players at the NFL, college, and high school levels. While some may view it as a fashion statement, wearing a cloth tail serves practical purposes on the field. They include:
Absorption of sweat during games and practices: Football is a physically demanding sport that requires a lot of movement and exertion. As a result, players sweat a lot. Towels are used to wipe away the sweat from their face and neck, keeping them dry and comfortable.
Drying off hands for better grip on the ball: Catching and throwing the ball accurately is crucial to a team's success. Players need a good grip on the ball to make precise passes and receptions. Towels are used to dry off hands and prevent them from becoming too sweaty, which could cause the ball to slip out of their hands.
Protection: A towel can provide a layer of protection between the player's skin and their pads. This helps to prevent chafing and irritation caused by the constant rubbing of the pads against the skin. Additionally, the towel may also offer some protection against hard hits or collisions during a game.
Read our guide to flag football equipment.
Psychological Reasons for Adding a Tail to a Uniform
In addition to their practical uses, towels also have psychological significance for NFL football players. Here are some of the psychological reasons why players wear towels:
Superstitions and rituals that players develop around towels: Many players have superstitions and rituals that they believe help them perform better on the field. Some may believe that wearing a certain color or style of towel brings them luck or helps them focus. Others may have a pre-game routine that involves using the towel in a specific way.
Building a sense of identity and team spirit: Wearing a towel can also help players feel like they are part of a team. It is a small, but visible, way for players to show their support for their team and to feel like they are part of a larger group. This sense of identity and team spirit can help players feel more confident and motivated on the field.
One such example of this in professional football is how the Pittsburgh Steelers and their fans rally around the Terrible Towel.
Using the towel as a prop to show off personality or style: Some players use towels as a way to express their personality or style. They may wear towels with unique designs or colors that stand out on the field. This can help players feel more confident and comfortable, which can lead to better performance.
Check out the main differences between tackle and flag football.
History and Evolution of Towels in the NFL
Towels have been a part of football culture for decades, and they have evolved over time in terms of style and design. Here are some of the changes and regulations around towels in the NFL:
Changes in style and design of towels over time: In the early days of football, towels were simple and functional, often made of cotton or terry cloth. However, over time, towels have become more elaborate and even fashionable.
Some players have personalized towels with their names or numbers embroidered on them, while others have towels with team logos or other designs. The size and shape of towels have also evolved, with some players opting for longer or wider towels to provide more coverage.
Rules and regulations around towels in the NFL: The NFL has specific rules and regulations around towels to ensure fair play and safety on the field. For example, towels cannot be used to obscure a player's uniform or numbers, and they cannot be used to alter the ball or equipment in any way.
Additionally, towels must be kept clean and free of foreign substances, and they must be tucked into the player's pants during the game.
To minimize any funny business with these cloth tails, the NFL employs uniform inspectors who closely monitor all the garb the players are wearing before and during the game.
Final Thoughts
Towels — or tails if you prefer — play an important role in NFL football culture, serving both practical and psychological purposes for players. From absorbing sweat and wiping off dirt, to building team spirit and expressing personal style, towels have become a staple of football uniforms.
Ultimately, towels are more than just pieces of cloth; they are symbols of identity and community for NFL players. Whether it's a lucky towel, a team logo, or a personalized design, towels have become an important part of a player's routine and mindset on the field.
The next time you watch a football game, take a closer look at the tails hanging from the players' waists and remember the practical and psychological significance behind this seemingly small piece of equipment.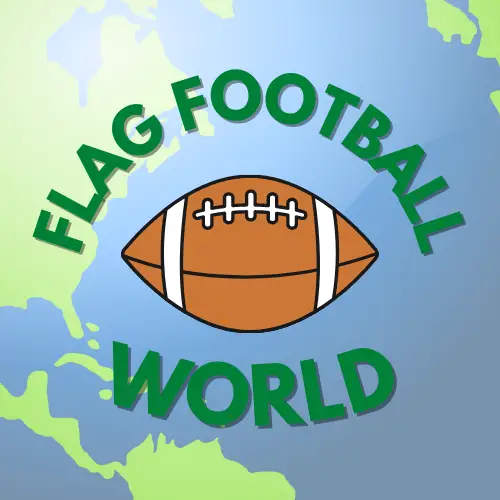 Vance J has played flag football since he was a boy. Since then, he has become a coach and a huge advocate for growing the sport. He loves to write and talk about flag football!