Flag football is an exciting and action-packed game that requires a great deal of strategy even though physical contact isn't permitted. One particularly important position in the sport is the defensive rusher, which plays a crucial role in making sure opposition teams don't score at will.
Defensive rushers have one primary job: applying pressure on the quarterback so that he or she can't make successful passes downfield. By rushing quickly and aggressively toward them, defenders force quarterbacks into either throwing inaccurate passes or running backward with the ball – both scenarios can prevent the offense from scoring points.
It's up to the pass rusher to anticipate their opponent's movements and react accordingly, making sure their team stays ahead of the competition.
Responsibilities Of The Defensive Rusher
Whether the defense is playing man or zone coverage, the pass rusher is a critical position in flag football.
The main responsibility of the rusher is to disrupt opposing plays. It's their job to pressure the quarterback by utilizing defensive positioning techniques and applying quickness off the snap.
They must be able to identify blitzing opportunities and create chaos to throw off offensive timing. This role needs someone who can make sound decisions and move quickly to reach the QB.
Having an aggressive mindset will help generate turnovers that stop opponent drives.
Strategies For Creating An Effective Pass Rush
Let's talk about strategies for creating an effective pass rush.
First off, it's important to emphasize quickness drills in practice – these will help players get into position when they need to pressure the passer. They should also perform plenty of practice reps so they can read plays and anticipate where the ball is going.
It's essential that defensive rushers stay disciplined and focus on their assignments; even if they don't pull the flag of the QB for a sack, disrupting the play can still be a big win for the defense.
Remember: successful pass-rushing requires more than just athleticism – knowledge and skill are equally as important!
Rules for Rushing the Passer
Since there are no offensive linemen to protect the quarterback and blocking isn't allowed, defensive pass rushers must adhere to rules that are much different than traditional tackle football.
In flag football, to rush the quarterback, players must be at least 7 yards from the line of scrimmage at the snap. Any number of defenders can rush, while others can defend the line. 
The 7-yard rule is lifted once the ball is handed off, pitched, or faked, allowing all defenders to cross the line of scrimmage. 
The "Rush Line" is usually designated 7 yards from the line of scrimmage by a marker or an official. Defensive players should check their position with the official on each play. Penalties may be called for crossing the line of scrimmage prematurely or illegally.
Teams don't need to identify rushers before the play. The offense cannot obstruct the rusher's path, which must remain clear. If an offensive player is in the rusher's path, it's the offense's responsibility to avoid contact. However, if the offensive player remains stationary after the snap, the rusher must avoid contact.
Pass rushers must target the QB's flag, and any attempt to block the pass results in a 5-yard penalty. Defenders can raise their hands to block a pass without crossing the line of scrimmage. 
A sack occurs when the QB's flag is pulled behind the line of scrimmage, with the ball placed where the QB's feet were at the time. A safety is awarded if the sack takes place in the offensive team's end zone.
The rusher cannot make physical contact with the quarterback or any offensive player.
Benefits Of Rushing The Quarterback
If you're looking for a position that allows you to make an impact on every play and have the opportunity to help lead your team, then defensive rusher is it.
Playing this position, you'll be able to work together with your linebacker and defensive back teammates to disrupt the offense's rhythm when they decide to pass. This helps build team unity as everyone works together toward the same goal of stopping their opponent from scoring. 
If you would rather chase after quarterbacks and running backs than cover wide receivers downfield, this defensive of line might be perfect for you.
Frequently Asked Questions
What Qualifications Are Needed To Be A Good Defensive Rusher In Flag Football?
First and foremost is developing the necessary footwork and agility needed to move quickly around the field. You'll also have to dedicate time to mental preparation, assessing offensive plays, and understanding your role on defense. Finally, maintaining physical fitness through rigorous training regimes is essential for any serious player looking to excel at this position.
Are There Any Age Restrictions To Play Defensive Rusher?
There are no age restrictions. However, regardless of age, players must be able to demonstrate speed training and have a good tackling technique. Pass rush drills should also be part of any player's practice routine if they wish to excel at pressuring and sacking the QB.
What Is The Best Way To Practice Flag Football Defense Rushing?
Developing the skills of a defensive rusher in flag football requires more than just physical talent. It's important to develop muscle memory and mental focus when learning flag-pulling techniques. The best way to practice is by breaking down each component, starting with footwork drills to build agility, then progressing on to controlled scrimmages where you can work on implementing newly acquired skills while staying focused under pressure.
How Often Should A Defensive Rusher Change Their Strategy?
As a defensive rusher in flag football, it is important to change your strategy often. Rotating tactics can be beneficial for risk mitigation and team coordination. It's best to switch up your approach every few plays or so to keep the offense off-balance and prevent them from predicting what you will do next. Keep in mind that changing strategies too frequently could lead to confusion within the defense, so find a balance between varying your moves and sticking with something that works well.
Final Thoughts
The defensive rusher plays a pivotal role in flag football, providing the necessary pressure on the opposing team's quarterback to disrupt offensive strategies. 
By mastering the art of timing, agility, and quick decision-making, these athletes can effectively reduce the opportunities for the offense to execute successful plays. 
The defensive rusher's role not only highlights the importance of defensive strategies in flag football but also showcases the sport's versatility, allowing players with different skill sets and physical attributes to make a significant impact on the field. 
Ultimately, the pass rusher is a dynamic and essential component of any successful team, demonstrating that a strong defense is just as crucial as an explosive offense.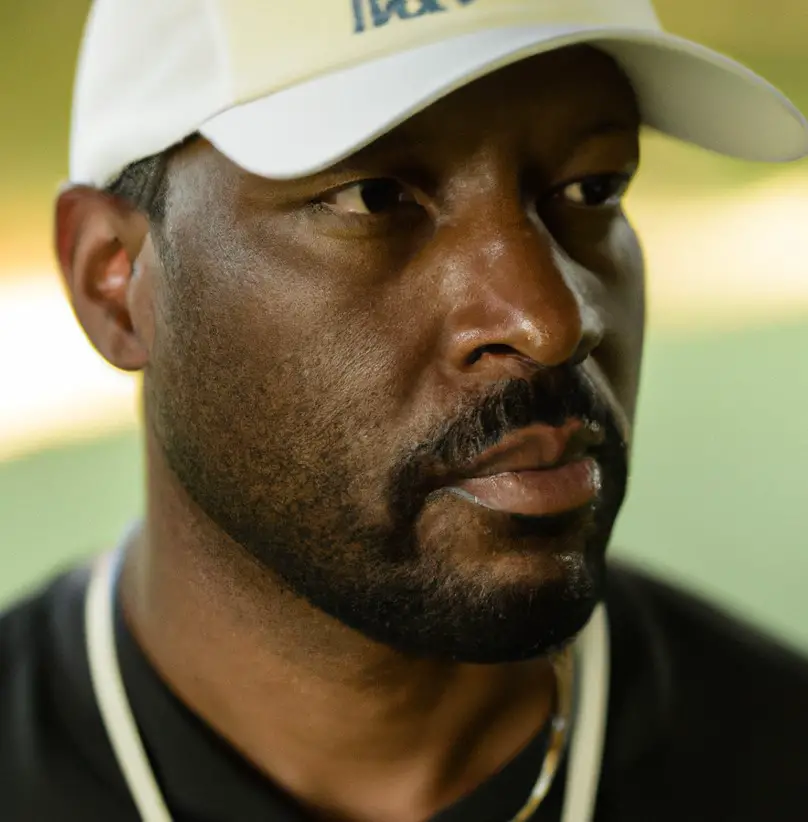 Marquel Williams is a highly regarded flag football coach with over a decade of experience in the sport. He is dedicated to developing young flag football players and helping them reach their full potential. Throughout his coaching career, Marquel has won hundreds of games, showcasing his expertise in player training, game planning, and motivating his teams.