As a coach, I know that every position on the field is important, but I have to say, linebackers are oftentimes the true MVPs of the game. 
I mean, they're the ones who have to defend against quick passes and stop the run. And all of that without even being able to tackle! 
That's like trying to eat a burger without any hands – it's not easy, but it can be done.
In this post, I'll be breaking down the different roles that linebackers play in flag football. I'll be explaining the qualities that make a good linebacker, and offering tips and strategies for how to train and develop those qualities. 
Whether you're a seasoned player or a beginner just getting started in the game, I hope that you'll find something valuable in this post that will help you improve your skills and take your game to the next level.
So if you're a linebacker yourself, or if you're a coach looking to train up some new linebackers on your team, you've come to the right place. Sit back, grab a Gatorade, and let's dive into the world of flag football linebackers!
Overview of Flag Football Linebackers
Let's start with the basics – what exactly is a linebacker in flag football? 
Simply put, linebackers are the players who line up behind the defensive linemen or pass rushers and in front of the defensive backs. They're usually the biggest and strongest players on the defense, and they're responsible for making sure that the opposing offense doesn't score any easy points.
In terms of position on the field, linebackers may line up in the middle of the defense. They can also line up on the outside, depending on the defensive scheme and the offensive formation they're facing. 
But no matter where they line up, linebackers must always be ready to read the offense and adjust their coverage accordingly.
So what's the basic role of a linebacker in flag football? Well, their main job is to stop the opposing team from moving the ball down the field. They do this by defending against passes to running backs, tight ends, and receivers who line up closer to the QB. They are also charged with stopping running backs from getting big gains.
They have to be quick and agile, with good instincts and a strong sense of anticipation. And since they can't tackle in flag football, they have to rely on their speed and athleticism to make sure the offense doesn't gain any extra yards.
Most linebackers are good tight ends and running backs on offense. Since they're often some of the biggest players on the field, they can be a powerful force on both sides of the ball.
Learn about other flag football positions!
Responsibilities of Linebackers
As we've already established, linebackers are the heart and soul of any good defense in flag football. And when it comes to defending against the opposing team, they have a lot of responsibilities to juggle.
Covering the pass: One of the most important jobs of a linebacker is to read the opposing offense and react quickly to their passing game. 
This means dropping back into coverage when necessary and making sure to stick to their assigned receiver. Linebackers have to be agile and quick on their feet, with good hand-eye coordination and a strong sense of anticipation. After all, a well-timed interception or deflection can mean the difference between a touchdown and a turnover.
Defending against the run: Just like in traditional football, linebackers have to be ready to stop the run at a moment's notice. This means being able to read the offense and quickly react to any running plays. 
Playing zone coverage: In some defensive schemes, linebackers will be responsible for dropping back into a specific zone and covering any receivers who enter that zone. 
This requires a lot of communication and teamwork between the linebackers and the rest of the defense since they have to be able to switch off coverage as necessary and adjust to any changes in the offensive formation.
All of these defensive responsibilities require a lot of skill, training, and experience. But with the right mindset and dedication to the game, any linebacker can become a powerhouse defender on the field.
Qualities of a Good Linebacker
As a flag football coach, I've seen my fair share of linebackers come and go. And while every player brings their own unique strengths to the field, there are a few key qualities that I always look for in a great defender. 
Here are just a few of the most important qualities that any aspiring linebacker should strive to develop:
Agility: You have to be able to change direction quickly while still staying focused on the ball. This means lots of agility drills and footwork exercises, as well as plenty of practice in open-space flag pulling.
Quick Reflexes: You have to react to the opposing team's movements instantly, whether that means dropping back into coverage or making a flag pull at the line of scrimmage. Developing hand-eye coordination and reaction time is key here, through exercises like cone drills, ladder drills, and hand-eye coordination drills.
Good Communication Skills: Football is a team sport, and that means communication is key. You need to be able to communicate effectively with the rest of their defense, calling out plays, making adjustments on the fly, and helping to direct traffic when necessary. Clear and concise communication can be the difference between a win and a loss.
Leadership Qualities: You have to be able to motivate your teammates, keep everyone on the same page, and lead by example on and off the field. Whether that means taking charge in practice, volunteering to run extra drills, or just being a positive influence in the locker room, great linebackers always step up when their team needs them.
These are just a few of the qualities that I look for in any great linebacker. Of course, every player is different, and there's no one-size-fits-all formula for success in flag football. 
But with plenty of hard work, dedication, and a focus on developing these core qualities, any linebacker can become a force to be reckoned with on the field.
Final Words
If you're looking for a position that combines brains, brawn, and a little bit of finesse, look no further than linebacker. It's a tough job, but someone's gotta do it – and if you're up for the challenge, I guarantee you'll have a blast. 
So go out there, give it your all, and let's win some games!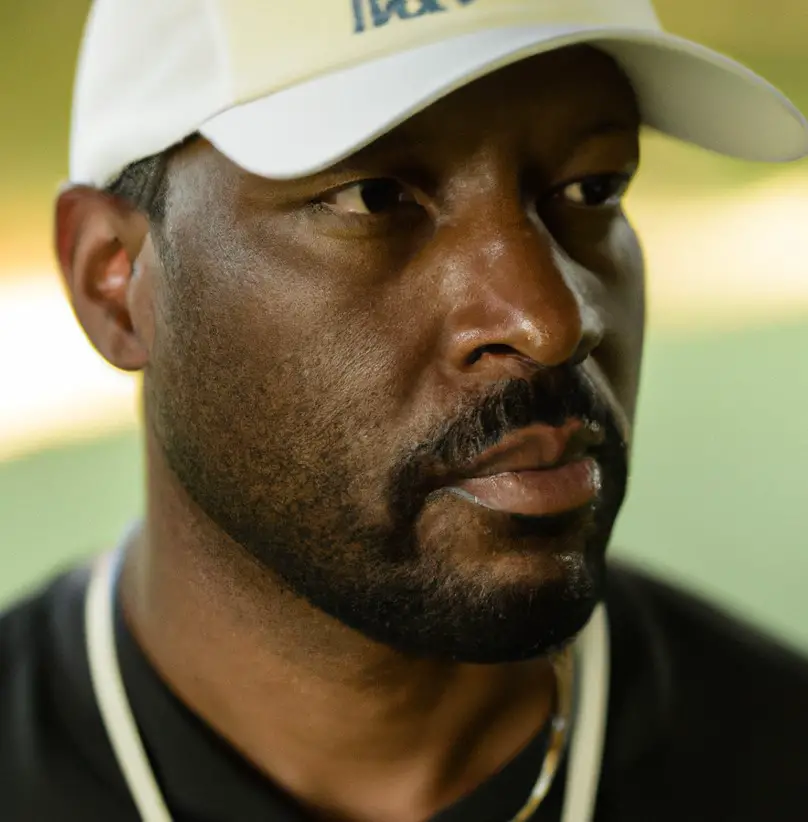 Marquel Williams is a highly regarded flag football coach with over a decade of experience in the sport. He is dedicated to developing young flag football players and helping them reach their full potential. Throughout his coaching career, Marquel has won hundreds of games, showcasing his expertise in player training, game planning, and motivating his teams.