If you're a student in college, flag football could be a fun sport for you to keep busy and active in your free time – and meet new people while you're at it.
Whether it's recreationally with friends in the quad or competitive intramurals, here's everything you need to know about playing flag football in college.
Playing intramural and club sports
Playing intramural sports is a great way to stay in shape and have fun. The great news is that intramural departments at most colleges offer flag football because it very little equipment is needed and it is inexpensive to play.
To get started, find a team and sign up. There are several levels of play available at a lot of colleges and universities, depending on how experienced you are.
For more information on playing flag football in college and joining a roster, visit the website for your school's intramural department or contact the intramural office. Also, check with your floormates and friends to see if they're already involved.
You may even be able to enter your team into big campus flag tournaments in the fall or spring when the weather outdoors is ideal for playing football.
Before participating in any games, you may need to sign a liability release waiver. This document ensures that you are legally protected if injured during play.
By playing intramural and club sports, you can improve your overall health and skill level while enjoying the excitement and camaraderie of team sports.
Playing recreationally with friends, classmates, and floormates
Playing recreationally with friends, classmates, and floormates is a great way to get exercise, socialize, and learn teamwork skills. There are many recreational and intramural opportunities available for flag football players of all levels of experience.
It can be as simple as finding an open field on campus or even inside a rec center during winter months. Flag football can be played indoors or outdoors, so it's versatile and ideal for any season or weather conditions.
Plus, you don't really need a lot of equipment to get going, especially if you opt to play two-hand touch instead of true flag football.
Equipment needed for flag football
To play flag football with buddies college, you'll need a ball, flags and belts (if you're playing touch), an open field, and basic rules.
Recreational flag football is played between two teams of three to nine players. General positions on offense are the quarterback, running backs, wide receivers, tight end, and center. The defense includes a pass rusher, linebackers, cornerbacks, and safeties.
You can have a field as big or small as you want. You'll just need to determine boundaries and goal lines. Yard line markings aren't needed.
When it comes to rules, flag is very similar to traditional football. The big difference is that there is no contact or tackling. Instead, tackling an opposing player is done by pulling a flag from their belt or two-hand touch.
Read more about understanding game rules and penalties.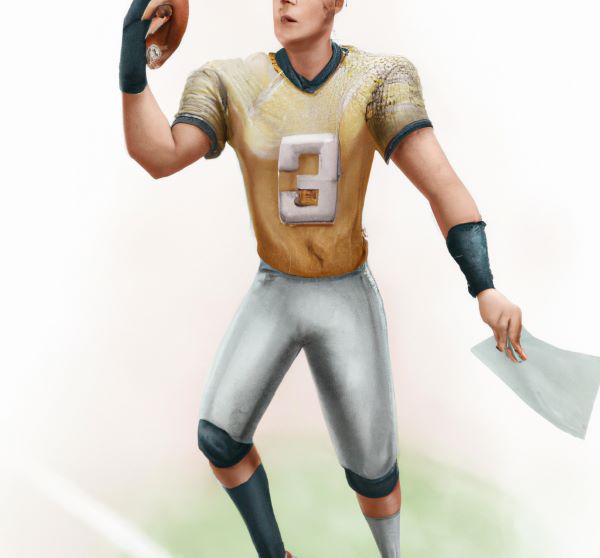 Playing for your college team
Besides intramurals or getting friends together for a pickup game in the quad, there aren't many true competitive opportunities for students to play college flag football for their school. It is not a sport that is sanctioned by the NCAA as of 2023.
As of now, the only colleges that field real teams are in the NAIA, and they are for women only. Learn more about girls and women playing flag football.
Do colleges have flag football?
Yes, but only in the Nataional Association of of Intercollegiate Athletics (NAIA). The NAIA started women's flag football as a sanctioned sport in 2020, with its first season in the spring of 2021.
Thanks to the growing popularity of flag football at youth and high school levels and the dangers of traditional football, there is a decent chance in the future that the NCAA and colleges at the junior college level offer flag as a true competitive sports – and not just club or intramurals.
Which college offers flag football?
The NAIA schools that offer flag football are mostly located in Kansas, Florida and other parts of the midwest and southeast of the United States. As of 2023 there were 16 teams offer the sport and rewarding women with scholarships to play.
Participating schools include Florida Memorial University, Keiser University, St. Thomas University, Warner University, Webber International University, Life University, Reinhardt University, Tougaloo College, Xavier University, Milligan College, Cottey College, Kansas Wesleyan University, Ottawa University, University of Saint Mary, Midland University, and La Sierra University.
Benefits of playing flag football for college students
Playing flag football can help you stay healthy and active. It's also an easy way to improve your balance and coordination skills, which can help you become more confident and proficient in other sports as well.
Let's take a look at the other benefits of playing the sport in college:
Improved physical health and well-being
Playing flag football can have a profound impact on physical health and well-being. Physical activity such as flag football can help to increase overall fitness levels by improving strength and flexibility. This can lead to improvements in overall mobility and ability to perform daily tasks.
Playing flag football can promote socialization and teamwork, which are important elements of a healthy college lifestyle.
Fun and social activity
Flag football is a fun and social activity that can be enjoyed by both recreational and intramural participants. It's a low-cost and accessible sport that can be played on any college campus.
By engaging in athletic activities such as flag football, students can stay connected with their college community and develop lifelong skills such as team building and leadership. It can also lead to lasting memories and friendships that will last long after college is over.
Opportunities to meet new people
One of the common motives for participating in sports is to spend time with friends or make new ones. And, one of the greatest feelings in sports is getting to hang out with friends, share the experience of working hard, and competing together against others.
Playing flag will give you the chance to meet people from different parts of campus or in other majors that you wouldn't have engaged with otherwise.
Tips for making the most of your college experience playing flag football
Flag football is a great way to connect with your classmates and make new friends. If you're not sure if playing flag football is for you, try out some of the recreational opportunities available at your college.
Some colleges offer intramural leagues that are open to students of all levels of experience, while others may host competitive teams for students who want to compete against other college teams.
Whether it's playing flag football for your school or for fun, make the most of your college experience by playing this exciting sport!
Frequently Asked Questions
Some commonly asked questions and answers about playing flag in college:
What do I need to know about playing flag football in college?
College students have the opportunity to play flag football in recreational and intramural settings. This means that you can find a flag football team at your college or university, and start playing.
There are many rules and regulations governing how flag football is played on college campuses. It is important to consult with your college's athletic department before joining a flag football team.
How can I get involved with intramural sports at my university?
If you're looking for a fun and easy way to get involved with your university, look into intramural sports. Intramural sports are programs specifically for students that involve recreational and competitive games played by students of a single university at the school.
There are a variety of intramural sports leagues available at universities across the U.S. that offer sports like basketball, volleyball, softball, tennis and others. Be sure to check out the website of your local university's intramural sports department to find the perfect league for you.
Does NCAA have flag football?
No, NCAA does not currently have flag football. There are no junior college teams either.
However, there are a number of recreational and intramural opportunities for flag football available at different universities across the country. Check with your local university recreation department to find out more information.
Final point
There's no denying the fact that playing flag football is a great way to have fun and stay active. The sport requires little equipment to start with and offers a low-impact activity, making it ideal for beginners.
If you're looking to incorporate more physical activity into your college life, try flag football as a starter. You'll be surprised at how much you enjoy it.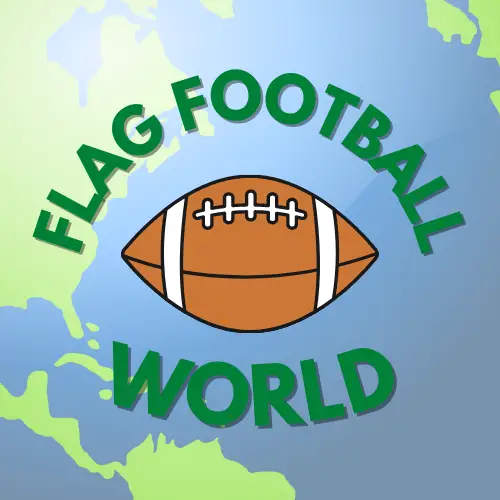 Vance J has played flag football since he was a boy. Since then, he has become a coach and a huge advocate for growing the sport. He loves to write and talk about flag football!