One question that many people have when it comes to flag football is how many players are on the field for a team at a given time.
In this blog post, we will answer this question and provide additional information about flag football positions, offense and defense alignment, and options for youth and adult games.
Number of Flag Football Players on the Field at a Time
The number of players on a flag football team can vary depending on the league and age group. However, the most common format for flag football is 5 on 5 or 7 on 7. This means that there are either five or seven players on the field for each team at any given time.
You may also find games with as few as three players and as many as 11, though this is rare.
Flag Football Positions
Just like in traditional football, there are various positions in flag football. Each position has its own unique set of responsibilities and requirements.
Here are some of the most common positions in flag football:
Quarterback: Runs the offense, throws the ball, and calls plays.
Running Back: Carries the ball, catches it, and gains yardage.
Receivers and Tight Ends: Catch passes from the quarterback.
Center: Snaps the ball to the quarterback and may go out as a receiver to catch passes.
Defensive Line: Rushes the quarterback and stops the running back by pulling their flag.
Linebacker: Covers receivers and running backs and stops rushing plays.
Defensive Back: Also known as cornerbacks and safeties, they cover the receivers and intercept passes.
Offensive and Defensive Alignment
Offensive formations in flag football typically look like this: A center on the line of scrimmage who snaps to the quarterback, a running back behind or at the side of the QB, and receivers spread across the line of scrimmage or just behind the line of scrimmage. Alternatively, the running back may line up as a receiver.
On defense, there is usually a pass rusher close to the line, a linebacker in the middle of the formation, and defensive backs who line up on the line and deep to cover receivers. Most defensive formations are designed to stop short and longer passes depending on the game situation.
Offense
Spread Offense: This is the most common alignment for flag football. It allows for more passing options with running backs and receivers spread across the field at the snap and can be difficult for the defense to cover.
Tight Offense: This alignment is better for running plays and short passes. It is also helpful in short-yardage situations.
Check out our best 7 v 7 plays!
Defense
Zone Defense: Each defender is responsible for a specific area, or "zone," of the field rather than defending a specific offensive player. The goal is to prevent the offense from completing passes by covering all potential passing lanes within the assigned zone.
Man-to-Man Defense: Each defender is assigned to guard a specific offensive player. This means that each defensive player will follow their assigned player wherever they go on the field.
5 on 5 or 7 on 7 Games
Flag football is typically played with either five or seven players on each team, though you may also find leagues that play 6 on 6, 7 on 7, 9 on 9. Traditional tackle football is 11 vs. 11.
NFL FLAG, a popular youth organization uses a 5 on 5 format. The American Flag Football League, a mainstay organization for adult games, plays 7 vs. 7.
Rosters are typically small, ranging from five to 12 players.
These smaller games allow for more involvement from each player and can be a great way for kids to learn the game. The rules and regulations for flag football may vary depending on the league and age group.
Frequently Asked Questions
Can you play flag football with less than five players?
Yes. Some leagues play 4 on 4. If you have friends gathered in the backyard or the local park to play a pickup game you can play 2 on 2 or 3 on 3 touch or flag football.
Can you play with more than seven players?
Yes, some leagues may allow for more players on the field, but the most common formats are 5 on 5 and 7 on 7.
Can a player play both offense and defense?
Yes, a player can play both offense and defense in flag football. However, it may be more common for players to specialize in one or the other.
How are teams selected in flag football?
Teams may be selected randomly, or players may be able to choose their own teams. Some leagues may also have tryouts to determine team placement.
Final Thoughts
Understanding flag football positions, offense and defense alignment, and the number of players on the field is important for both players and coaches. Whether you're playing in a 5 on 5 or 7 on 7 game, or a more advanced league, knowing the rules and regulations can help ensure a fun and safe experience for everyone involved.
So, gather your team and hit the field for a fun and exciting game of flag football!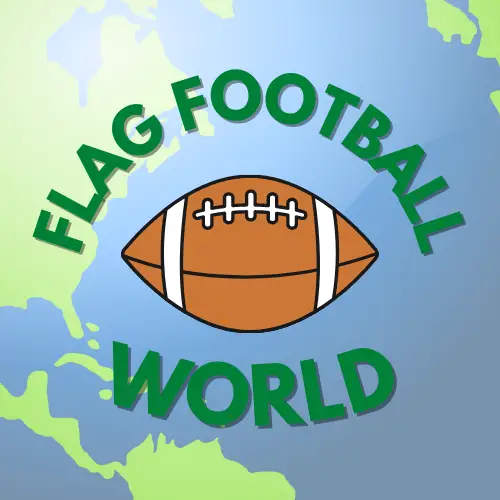 Vance J has played flag football since he was a boy. Since then, he has become a coach and a huge advocate for growing the sport. He loves to write and talk about flag football!