Much like in traditional tackle football, the quarterback is the center of attention in flag football.
Although the QB won't face any physical contact, it's important they have quick feet, good timing and accuracy, and the ability to make smart decisions on the fly. 
In this article, we outline some of the best flag football quarterback drills that can help you improve your skills and become a more effective player. Whether you're totally new to the sport or looking to take your game to the next level, these drills deliver a great starting point for developing superb flag football quarterbacking skills.
But, first off ….
What does a quarterback do in flag football?
In flag football, the quarterback is the leader of the offense and is responsible for making quick decisions on the field. 
The quarterback's primary tasks are to receive the snap from the center, drop back to pass, and throw the ball to open receivers. In addition to calling the play in the huddle and lining up the offense, he or she may also hand off to a running back.
As flag football is a fast game, the quarterback must have quick feet and good mobility to avoid defenders and make plays on the run. Besides being an agile athlete, the QB must read the defense and make intelligent decisions about where to throw the ball. 
In short, the quarterback is a key player in flag football and plays a crucial role in the success of the offense specifically and the team in general.
How a flag football QB can improve
Improving as a flag football quarterback takes hard work, persistence, and talent. Here are some tips for becoming a better QB in flag football:
Develop your footwork: Good footwork is key for a quarterback in flag football. By practicing quick, agile footwork, you'll be able to move in and around the pocket and avoid defenders, giving you more time to throw the ball and more time for receivers to run open.
Perfect your timing and accuracy: As a quarterback, it's important to be able to throw the ball accurately and on time to your receivers. Practice throwing to targets or moving teammates at various distances to improve your timing and accuracy. Receivers can be put in motion so the QB can work on leading them to open field.
Make smart decisions: In flag football, wise decisions are a must for a successful QB. This means reading the defense, understanding the route tree of their receivers, identifying open teammates, and making quick, accurate throws. Practice making decisions under pressure – whether on the field or in life in general – to improve your ability to lead your team to victory.
Work on your endurance: Despite being without contact, flag football can be a physically demanding sport, especially for the quarterback who often has to run and throw the ball. Work on building your endurance through cardiovascular exercises and strength training to improve your performance.
A big factor in becoming a good quarterback in flag football is to practice regularly and focus on developing your footwork, accuracy, decision-making skills, and endurance. With dedication and hard work, you can become a valuable player who leads your team to many wins.
Top drills for flag football quarterbacks to try
Of course, you want victories, titles, and personal accolades. These QB drills can help you get there:
Quick feet drill: This drill helps improve a quarterback's footwork and agility. To execute this drill, set up a series of cones in a straight line. Starting at the beginning of the line, the quarterback should quickly shuffle through the cones and back, touching each one with their foot before returning to the starting cone.
Timing and accuracy drill: To do this drill, set up a series of cones on the field varying distances from the QB. Each cone represents a receiver. The quarterback tries to hit the cones with passes. Besides cones, this exercise can be done with tackling dummies or teammates. A defender to the drill to simulate game-like conditions.
Drop-back and roll-out drill: This drill helps enhances a quarterback's ability to drop back and throw on the run. The quarterback should drop back after taking the ball from center and then roll out to either side, throwing a pass to a receiver running a pattern toward the sideline. Defenders can be added to the mix that the QB must dodge while on the move.
Simulating real game situations, such as adding defenders and other challenges to these drills can help the quarterback make faster and better decisions.
Related: Flag football lessons and coaching tips.
Can a flag football QB be rushed and sacked?
A flag football quarterback can be rushed and sacked behind the line of scrimmage, but because it is a non-contact sport players are not allowed to physically tackle each other. Instead, defenders must attempt to take one of the QB's flags from their waist belt or "tag" the quarterback with one or both hands to signify a sack.
If a defender successfully tags the quarterback behind the line of scrimmage, it is considered a sack and the play is over. However, if the quarterback is able to throw a forward pass before being tagged, the play continues and the defense cannot sack the quarterback.
Can the QB run with the ball in flag football?
No, you can take off like Lamar Jackson, Josh Allen, or Michael Vick. In most leagues, the quarterback is not allowed to run with the ball past the line of scrimmage. This means that the quarterback cannot simply take off and run with the ball.
If the quarterback runs past the line of scrimmage without throwing a pass, it is considered a penalty. The only time a QB can run with the ball to gain yards is after they hand it off to a running back who then throws the ball down the field to the quarterback.
What it takes for great flag football quarterbacking
Becoming a dynamic flag football quarterback requires a combination of agility, accuracy, decision-making skills, and endurance.
Whether you're new to the sport or looking to take your game to the next level, practicing regularly and focusing on your footwork, timing and accuracy, and decision-making skills will help you become a successful flag football quarterback.
With dedication and hard work, you can become a valuable player on your flag football team and lead your team to many a victory.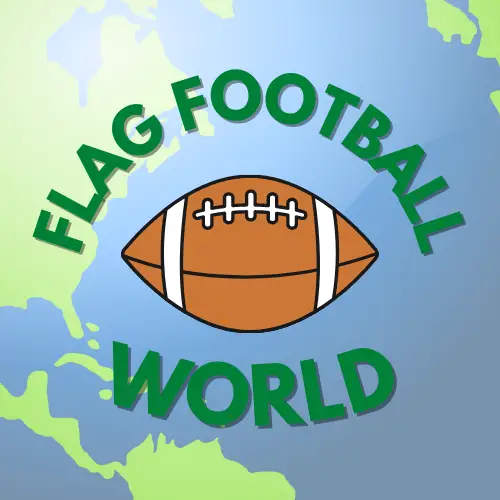 Vance J has played flag football since he was a boy. Since then, he has become a coach and a huge advocate for growing the sport. He loves to write and talk about flag football!